Hey there, fellow adventurers! If you're looking for a slice of heaven on earth, look no further than Montenegro's very own Lake Skadar. This majestic freshwater lake is nestled on the border between Montenegro and Albania, and it's a natural wonder you simply can't miss.
With stunning natural landscapes that will leave you speechless, Lake Skadar is a popular destination for those who love to bask in the glory of Mother Nature. From snow-capped mountains to crystal-clear waters, this place has it all.
But that's not all, folks! Lake Skadar is also rich in history and biodiversity. You'll get to see ancient ruins and experience the unique flora and fauna that call this place home.
So, if you're planning a trip to Montenegro, make sure to add Lake Skadar to your itinerary. Trust me, it's the perfect place to escape the hustle and bustle of city life and reconnect with nature. And who knows, you might even catch a fish or two!
How to get to Lake Skadar
Lake Skadar is fairly easy to reach, and there are several options for getting there. The following are some of the most common ways to reach this amazing destination:
By Car: If you have a car, driving to Lake Skadar is the most suitable option. The lake is about 20 kilometers south of Podgorica, Montenegro's capital. The roads are generally in good condition, and there are multiple parking lots near the lake. Renting a car is also a good option since you can explore the region in only one day.
By Bus: Several bus lines connect Podgorica with Virpazar, the main town near Lake Skadar. Buses run several times per day and the trip takes about 30 minutes.
By Train: A train line goes from Podgorica to Bar, with a stop in Virpazar. The train, on the other hand, is less frequent than the bus and may not be the most practical choice.
History of Skadar Lake
Skadar Lake has a long and fascinating history dating back to prehistoric times. The earliest known human settlements in the area around the lake date back to around 5,000 BCE during the Neolithic period. The region around Lake Skadar has been inhabited by many different cultures and empires throughout history, including the Illyrians, Romans, Byzantines, and Ottomans.
The surrounding region was an important center of culture and trade during the Byzantine Empire, which ruled the region from the sixth to the twelfth centuries. During this time, many monasteries and churches were built, including the Monastery of Kom, Monastery of Starcevo and Vranjina Monastery.
The Ottoman Empire, which ruled the region from the 15th to the 19th centuries, left an indelible mark on the culture and architecture of the region. Many of the mosques, bazaars, and other structures built during this time period can still be found in towns around the lake. One of the still remaining buildings from this period is Fort Lesendro ex border crossing between Ottoman Empire and Old Montenegro
Throughout its long and complex history, Lake Skadar has remained an important center of Montenegrin culture and tradition. Today, visitors to the lake can explore the many museums, cultural centers, and historical sites that offer a glimpse into the area's rich and diverse past.
Also Read: 25 fun facts on Montenegro
Natural beauty of Skadar Lake
Lake Skadar is a natural wonder with a diverse range of breathtaking landscapes and distinct ecosystems. The lake is the largest in the Balkans, spanning 370 square kilometers and surrounded by rugged mountains, rolling hills, and dense forests.
The crystal-clear waters are one of its most striking features. Several rivers and streams feed the lake, including the Morača and Crnojević rivers, which bring fresh mountain water into the lake and keep it clear and clean. The lake's clear waters support a diverse range of aquatic plants and animals, including rare fish, birds, and mammals.
Also Read: Best Waterfalls in Montenegro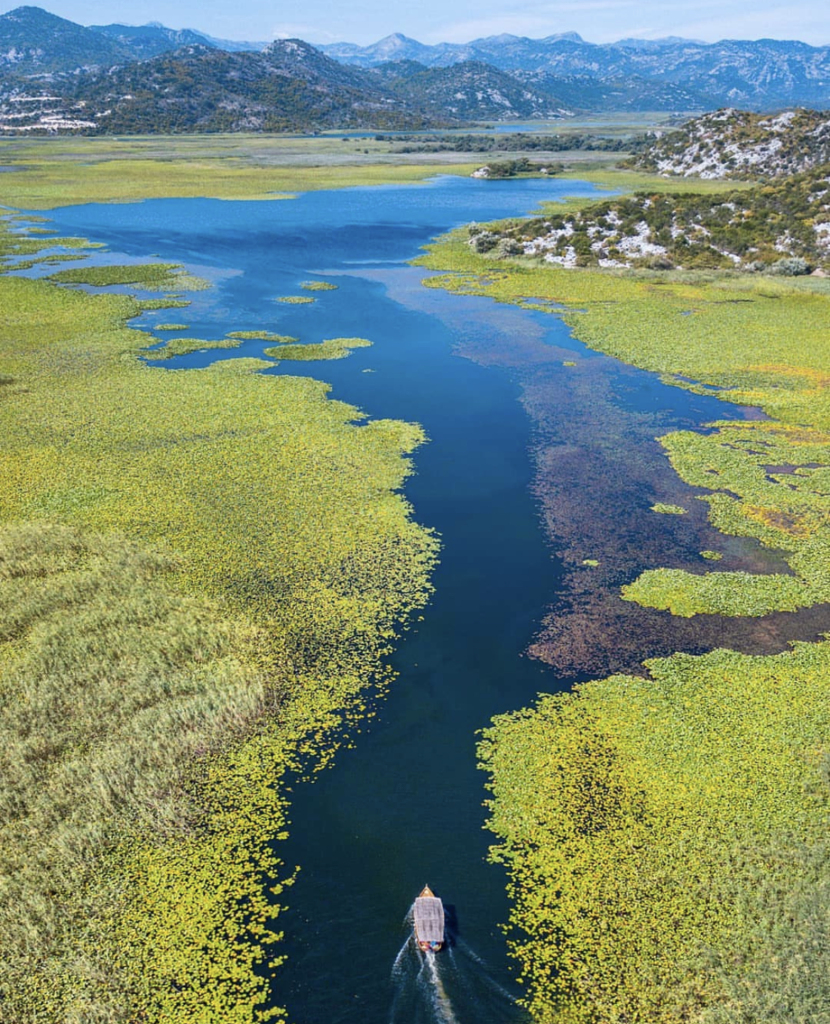 The system of wetlands, marshes, and swamps that surround the lake is another feature that contributes to its natural beauty. Water lilies, reeds, and other aquatic plants, as well as birds, insects, and other wildlife, live in these wetlands.
The area surrounding Lake Skadar is also well-known for its breathtaking vistas and panoramic views. Hiking to the top of nearby mountains such as Rumija or Lovćen provides visitors with breathtaking views of the lake and surrounding landscapes. The lake's numerous bays and inlets provide secluded beaches and coves for visitors to relax and enjoy the natural beauty of the area.
Finally, the region's cultural and historical heritage complements its natural beauty. The many historic towns and villages that dot the lake's shoreline, such as Virpazar, Rijeka Crnojevića, and Šasko Lake, provide visitors with a glimpse into Montenegro's traditional way of life and a rich cultural experience.
Pavlova Strana Viewpoint is a must-visit highlight if you're in Skadar Lake. This scenic spot offers panoramic views of the lake and surrounding mountains. It's a perfect place to capture stunning photos and relax while taking in beautiful scenery. The viewpoint can be accessed by a short hike, which is not too strenuous, making it ideal for all ages. Whether you're a nature lover or just looking for a peaceful getaway, Pavlova Strana Viewpoint is definitely worth a visit.
Activities and adventures
Lake Skadar has activities and adventures for visitors of all ages and interests. Here are some of the most popular Skadar Lake activities:
Boat Tours
Taking a boat tour is one of the best ways to experience the natural beauty of Skadar Lake. Several tour companies offer guided boat tours of the lake, ranging from one-hour excursions to full-day excursions. Visitors can explore the lake's numerous bays and inlets, see rare bird, and fish species, and learn about the lake's cultural and historical heritage from knowledgeable guides. Explore Skadar Lake is a profile I recommend making your booking for the boat ride, with the friendliest staff that will tell you everything you need to know about the lake, and more.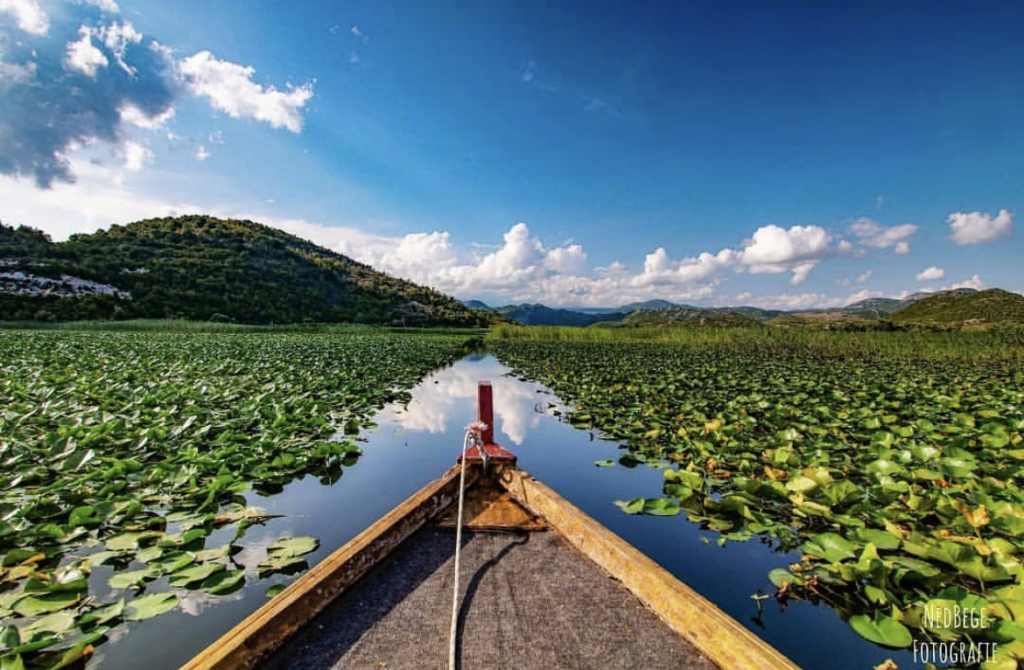 Kayaking and canoeing
These are popular activities on the lake for those who prefer to explore at their own pace. Several rental companies offer kayaks and canoes for visitors to explore hidden creeks and beaches on the lake's serene waters.
Hiking
The region has several hiking trails that wind through the surrounding mountains and hills, providing breathtaking views of the lake and its surroundings. The trails range in difficulty from easy to difficult, with options for all kinds of abilities and experiences.
Bird watcher's paradise
Skadar Lake is a bird watcher's paradise, with over 270 species of birds recorded in the area. The lake's wetlands and marshes are home to rare species such as the Dalmatian pelican and the pygmy cormorant, making it an ideal destination for bird watchers.
The lake is home to numerous species of fish, including carp, catfish, pike, and eel. Visitors can rent fishing equipment and hire local guides to help them find the best fishing spots on the lake.
Cycling
For those who prefer to start exploring on two wheels, the surrounding landscape of Skadar Lake provides excellent cycling routes. The terrain varies from gentle hillsides to steep mountain peaks, with options for people of all skill levels.
Wander through history
Skadar Lake has a rich cultural heritage, with several historic sites and monuments in the area. Visitors can learn about the region's fascinating history and traditions by taking guided tours of local villages, monasteries, and castles.
Make best photos ever
This place is a photographer's dream, with incredible scenery, picturesque villages, and rare bird species that provide endless photo opportunities. Whether you're a photojournalist or just like taking pictures, the area will provide you with some unforgettable shots.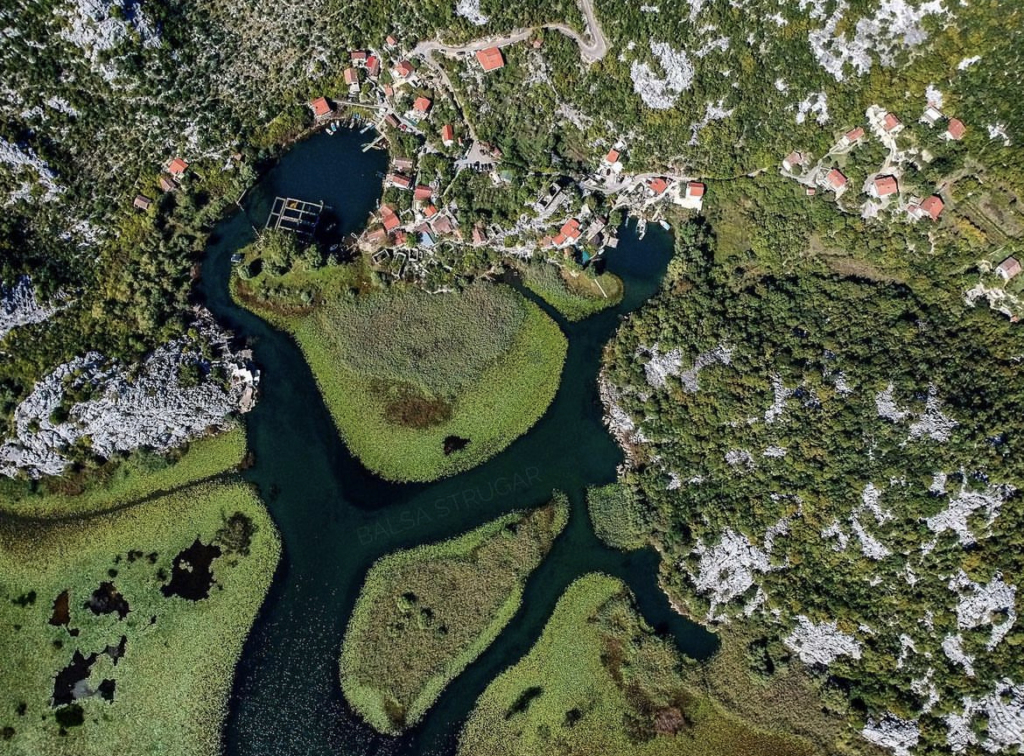 Swimming and sunbathing
Skadar Lake is also a great place to sit back and relax, as it has several beaches and swimming spots around it. Tourists can swim in crystal-clear waters, relax on the beach, or have a picnic with friends and family.
Where to wine and dine
Lake Skadar is well-known for its natural beauty and outdoor activities, as well as its delectable cuisine and wine. Mild climate and fertile soil make the region ideal for growing grapes, olives, and other produce as cuisine foundations. A restaurant where you will find delicious food is Restaurant Konoba "Virpazar"
Wine: Winemaking is a significant tradition in the region, with several wineries producing high-quality wines from local grape varieties. Vranac, a full-bodied red wine with a distinct aroma and flavor, is the most well-known local wine. Another wine that is at the top of the list of must-try while you are here is homemade Crmničko wine. Visitors to the wineries can take guided tours, test various wines, and learn about the winemaking process.
Food: The Mediterranean and Balkan culinary traditions have influenced the local cuisine around Lake Skadar, with a focus on fresh ingredients and simple yet flavorful meals. Some of the region's must-try dishes include:
Fish: A variety of fish species inhabit the lake, including carp, trout, and eel, which are frequently grilled or stewed.
Cheese: The region is popular because of its cheese production, which includes a variety of cheeses made from cow or goat milk.
Meat dishes: Lamb cooked in milk, grilled pork or beef, and sausages are all traditional meat dishes.
Olive oil: The region is known for producing high-quality olive oil, which is used in a variety of local dishes and salads.
Desserts: Baklava, a sweet pastry made with layers of filo pastry and nuts, and krofne, a type of doughnut, are popular local desserts.
To find out which food we definitely recommend when visiting Montenegro, check out our blog: 5 must try Montenegrin delicacies you must try one when visiting.
Conclusion
If you're looking for a dose of excitement or just want to chill, Skadar Lake is your go-to spot in Montenegro. This place has everything you could possibly want in a natural wonder – fishing, bird watching, hiking, and cultural tours. It's like the Swiss Army Knife of lakes, except it won't help you open a bottle of wine. Sorry, folks.
But seriously, Skadar Lake has got you covered no matter what kind of adventurer you are. If you're the type to go bungee jumping off a cliff, you can get your adrenaline fix here. And if you're more into chilling by the lake, catching some fish and just taking in the sights, well, Skadar Lake has your back too.