Renting a car is a popular way to explore the stunning scenery and attractions of Montenegro. From the beaches of Budva to the mountain ranges of Durmitor National Park, having a car gives you the freedom to go where you want, when you want. However, before you hire a car in Montenegro, there are a few things you should know.
Why Rent a Car in Montenegro?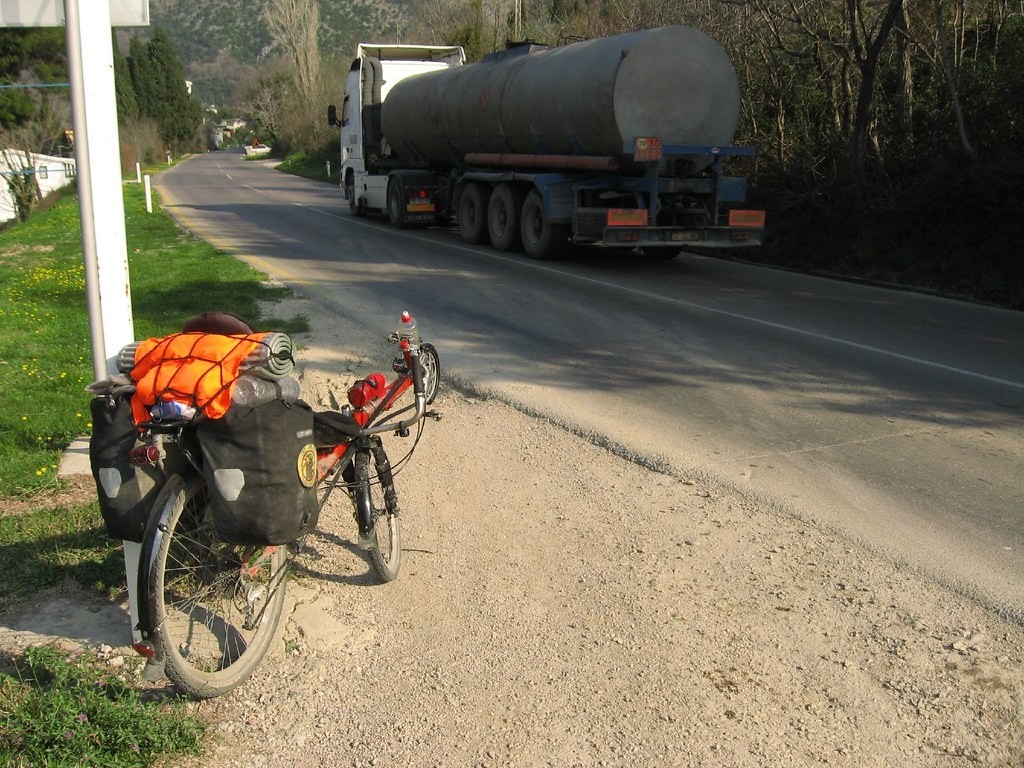 One of the main reasons to hire a car in Montenegro is the flexibility it offers. Public transportation can be limited, and some of the most beautiful places in the country are off the beaten track. With a car, you can explore at your own pace and avoid crowds. Additionally, renting a car can be more affordable than you might think, especially if you are traveling with a group – some of the local options as we can see are very affordable!
Do You Need an International Driving Permit for Montenegro?
You can legally drive in Montenegro for up to 90 days if you have a valid driver's license from your home country. However, if your license is not in English or Montenegrin, you will also need an International Driving Permit (IDP). You can obtain an IDP from your local automobile association.
An IDP is a document that can be used in conjunction with your regular driver's license to legally drive a motor vehicle in countries where your domestic license may not be recognized. Think of it as a translation of your license into multiple languages, which can help officials in foreign countries better understand your driving credentials.
It's important to note that an IDP is not a standalone license – it simply supplements your regular driver's license. It contains important information like your name, photo, and the types of vehicles you're authorized to drive. So, if you're planning a trip overseas and want to drive while you're there, an IDP might be just what you need!
In addition to your driving documents, you'll also need a credit card in the main driver's name. Some rental companies may require that this card remain valid for 1-3 months after you return the car. You should also bring a passport or ID card, and don't forget your car booking voucher. It's always best to ensure you have all necessary documents in order before you rent to avoid any potential issues.
If you are an American planning to drive in Montenegro using your US license, it's advisable to bring both your recently renewed license and your old license. This is because the old license will display a different date of issue, which can serve as proof of your driving experience. Having both licenses will help you demonstrate that you have an adequate level of driving experience while complying with the requirements in Montenegro.
What Side of the Road Do They Drive on in Montenegro?
In Montenegro, as in most of Europe, cars drive on the right-hand side of the road. If you're not used to driving on the right-hand side, it may take some time to adjust.
Which car should I get?
Driving conditions can be demanding in the mountainous and rural areas. The roads can be narrow and winding. In these instances, we do recommend getting a car with higher clearance – or a 4X4. On a recent trip, we used a Ford Explorer which was fine for a family of 4. If you are sticking to the cities, a smaller car will be fine and will help you get through the city more nimbly.
In addition – and this might just be when I was scanning – but the prices of convertibles are very competitive compared with other countries. So if the weather is awesome and you could do with the roof down, then it is definitely worth getting one.
Read Also: When is the best time to visit Budva?
Do You Need a GPS in Montenegro?
While Montenegro is a small country, it can be easy to get lost, especially if you're driving on rural roads. A GPS can be a helpful tool to navigate winding roads and ensure you reach your destination safely. However, some of the local data packages are very good and I find that Waze and Google Maps work just fine using mobile.
Please read our article on the best sim cards you can buy for your trip. The data packages are very reasonably priced so should work well rather than going for a GPS alternative. If you order an e-sim, you can install before you fly so that you do not need to buy the sim when you land.
What Is the Speed Limit in Montenegro?
In Montenegro, the speed limit is 50 km/h in urban areas, 80 km/h on regional roads, and 120 km/h on highways. However, these limits can vary depending on the road conditions, so it's important to pay attention to posted signs.
Did you know that some GPS systems and smartphone apps – such as Waze – can alert you to the presence of speed cameras on the road? While these tools can be helpful, it's important to remember that they may not always be 100% accurate or reliable.
So, while it's a good idea to use these devices to stay aware of potential speed cameras, it's even more important to always drive within the posted speed limit and be aware of your surroundings while on the road. By being a responsible and cautious driver, you can help keep yourself and others safe while avoiding any unwanted tickets or fines
Where to Rent a Car in Montenegro
When you hire a car in Montenegro, you have several options, including international car rental companies and local suppliers. It is generally recommended to rent from a reputable company to ensure you have a safe and reliable vehicle.
When booking a car, I always compare prices using different car search aggregators until I find the best deal possible. My top choices when I look for a rental car are Localrent and Discovercars.
I find that the lowest rates for car hire in Montenegro are offered by Localrent car search aggregator. Discovercars search engine usually comes second.
Localrent compares car rental prices from local suppliers. Many of them are individuals rather than big international car rental companies. As a result, the rates are very competitive – around 30% lower – when compared to other sites. It depends on how early you book to get the best deal, but booking with Localrent is always a better deal than booking with anyone else.
Some other popular options, if you are attached to their loyalty programs, for renting a car in Montenegro include:
It is easiest to rent a car from Podgorica Airport, as most major rental companies have offices there. However, you can also find rental locations in other cities, such as Kotor and Budva.
Per budgetmycar.com, the average price of a car rental is approx €65 – which is 20 – 30% cheaper than Croatia or some of its neighboring countries.
Which car should I go for?
If you're intending to drive along the coastal areas of Montenegro, including Lovcen National Park and Lake Skadar, it is recommended to opt for a small to medium-sized car. Such a vehicle will provide ample comfort for navigating the roads and conveniently parking on city streets. A smaller car size proves particularly advantageous when parking in tight spaces in Kotor Bay and Budva, or even on narrower rural roads. Choosing a compact car will enhance your mobility and ease of parking in various locations throughout Montenegro.
How busy are the roads?
One might assume that traffic jams are uncommon in a country with a population of only 650,000. However, that is far from the truth when it comes to Montenegro during the summer season. As it has become a sought-after destination for summer vacations in the Balkans and this part of Europe, the influx of tourists visiting Montenegro each year has been steadily increasing.
In the summer, it is quite common to experience traffic jams, primarily along the coastal areas of Montenegro. However, traffic congestion can also occur in other regions, particularly around the capital city.
Tips for Renting a Car in Montenegro
Here are some tips to keep in mind when renting a car in Montenegro:
Read the rental agreement carefully before signing it.
Take photos of the car before you drive off, including any existing damage, to avoid disputes later on.
Fill up the tank before returning the car to avoid extra charges.
Check the car's condition when you return it and make note of any damage that may have occurred during your rental.
Check that road-side assistance is included – and ensure you save the number to avoid delays in retrieving this number.
Consider purchasing additional insurance coverage for peace of mind.
Heaven forbid, if you get into an accident in Montenegro, it's important to remember that the emergency phone number for police is 112. This number can be dialed from any phone and will connect you to the police, as well as other emergency services such as fire and ambulance. Contacting the police is essential, as they will come to the scene of the accident to file a report, which is required by law. In addition to calling the police, it's also important to exchange contact and insurance information with the other driver(s), take photos of the scene, and notify your insurance company as soon as possible. Remember to avoid admitting fault or making any statements that could be used against you later on
Pick Your Car Up in Podgorica, Not on the Bay
When renting a car in Montenegro from a big-name brand company, you have a choice between four main pick-up points: Podgorica Airport (the capital city), the Bay of Kotor (Kotor or Tivat), the coast (Budva), or Zabljak (Durmitor National Park). Unless you're flying into Tivat, I highly recommend picking your car up in Podgorica.
Driving tips
Montenegro is known for its abundance of winding roads and hairpin turns, making for an adventurous driving experience. It's rare to find a straight road that extends for more than a minute in this scenic country.
Whether you're cruising on highways or exploring rural areas, be prepared for plenty of twists and turns along the way. It's important to drive with caution, avoiding the temptation to rush or overtake other vehicles when approaching sharp bends.
One thing to note is that local drivers might unexpectedly emerge from blind curves. However, this is because they are familiar with the roads and confident in their driving skills. As a visitor, it's best to err on the side of caution and maintain a slower pace. To ensure everyone's safety, consider honking your horn before entering a blind curve to alert fellow drivers. I personally find this to be a reliable precautionary measure.
When driving in Montenegro, you may notice that local drivers can display a touch of impatience on the road. It's important to remember that they might not be on vacation like you are. Overtaking is quite common and can sometimes appear ambitious. Additionally, it's essential to be aware of vehicles overtaking oncoming traffic and be ready to reduce your speed to ensure a safe passing maneuver. Interestingly, it seems that the use of indicators by locals is optional, so it's advisable not to rely solely on signals for anticipating maneuvers. Stay attentive and enjoy your drive while being mindful of these road behaviors in Montenegro.
Navigating the roads of Podgorica and Niksic is fairly straightforward. These areas are connected by modern, sealed two-lane highways, complete with lanes for periodic overtaking. However, if you're venturing into the mountains, you'll find the roads to be slightly older and more rugged, though they're generally well-maintained. You might encounter a few potholes, but nothing too troublesome.
One popular route is the scenic Kotor Bay Road. This picturesque drive follows the cliffside, with concrete barriers lining the waterside. However, be cautious as you navigate the Boka Bay roads, particularly the stretch between the charming waterfront towns of Muo and Lepetani. This part can be quite narrow, with no barriers on the waterside, but there are spaces for overtaking.
When driving to Lovcen National Park, consider taking the scenic 'serpentine' route (P1) instead of the longer suggested route. The P1 road can be a bit challenging to find from Kotor, as it lacks clear signage. Take your time and be cautious when passing other vehicles on the serpentine road. We recommend starting early in the morning to avoid heavy traffic.
Also, do keep in mind that mountain and countryside roads can be quite narrow, often only accommodating a single vehicle. Lacking hard shoulders or extra space to pull over, encountering oncoming traffic on a bend can be challenging. Remember, every road trip is a part of your unique journey!
Parking in Montenegro
One of the best things about having a car in Montenegro is the freedom to drop into a town for a few hours. But finding a car park can be really difficult – it's the one thing I hated about self-driving.
Having said that, finding parking in Montenegro is generally quite easy. There are usually no challenges when it comes to locating a parking spot. Most of the parking is free and available on the streets. You can park almost anywhere unless there is a specific restriction sign. While many roads may not have designated parking areas, you'll often find wide shoulders where people park their cars, and you can do the same.
The main challenge for parking arises in Kotor. There is a limited number of parking spaces, and locals who work in the city center tend to occupy spots for the entire day. However, if you don't mind a short walk, it's advisable to park a bit outside of Kotor and walk to the Old Town.
We aren't really aware of any app – or any app which really works in assisting with finding parking spots. If any of the readers are, please advise in the comments below.
Petrol stations
In Montenegro, petrol stations operate in a similar manner to those in other places. Typically, there is a service available, so you'll need to inform the staff of the desired quantity in liters or the desired amount in euros for refueling. Payment can be made directly to the staff in cash, or you can go to their office and pay with a card. It's worth noting that tipping is appreciated as a gesture of gratitude.
When it comes to fuel prices, Montenegro offers affordability compared to other parts of Europe. However, it's important to keep in mind that there aren't many petrol stations in the mountains. Therefore, it's crucial to refuel your vehicle before embarking on a journey into the mountains. Make sure you have enough fuel not only for the ascent but also for the return trip. It's worth noting that cars tend to consume more fuel while driving uphill in mountainous areas. By being mindful of these factors, you can ensure a smooth and enjoyable drive through Montenegro's beautiful landscapes.
Cross-Border Travel
When hiring a car in Montenegro, you might also want to visit neighboring countries like Croatia, Albania, Bosnia & Herzegovina, and Serbia. Most of the time you will be allowed to take a rental car across the border. However, before doing so, you must inform the car hire company and obtain a so-called Green Paper or Green Card.
In terms of driving, the term "Green Card" typically refers to an international insurance certificate that provides proof of insurance coverage when driving in certain foreign countries. This certificate is required by law in some countries, particularly in Europe, and is issued by the driver's insurance company. The Green Card proves that the driver has valid insurance coverage and is therefore able to drive legally in the country.
Sometimes, the Green Card is already included in the agreement, but not always. Therefore, it is advisable to request it to be issued in advance. This is usually possible during the booking process.
Conclusion
Looking to explore Montenegro on your own terms? Hiring a car is a great way to do just that. With a plethora of rental options available, it can be overwhelming to choose the right one. However, by doing your research and considering factors such as price, convenience, and vehicle type, you can find the perfect rental car to suit your needs.
As you embark on your road trip adventure, remember to stay safe and abide by the traffic rules and speed limits. Montenegro's breathtaking landscapes and diverse terrain await you, so why not hit the open road and experience all this stunning country has to offer? Start planning your rental car journey today!