Renting a car is a popular way to explore the stunning scenery and attractions of Montenegro. From the beaches of Budva to the mountain ranges of Durmitor National Park, having a car gives you the freedom to go where you want, when you want. However, before you rent a car in Montenegro, there are a few things you should know.
Why Rent a Car in Montenegro?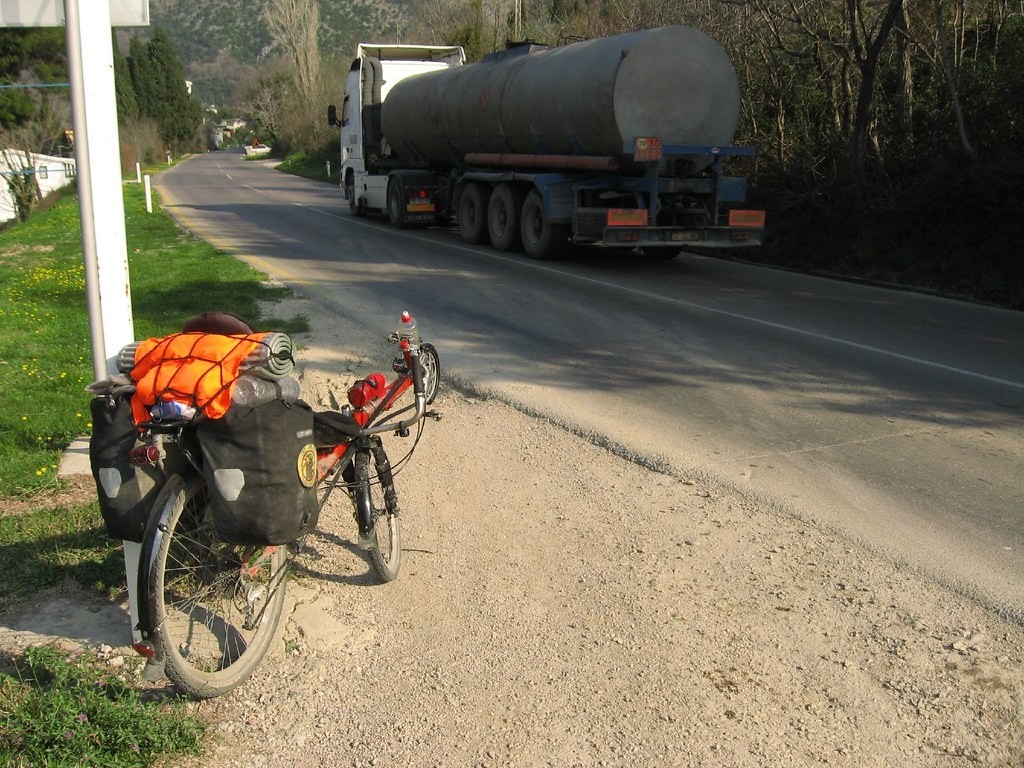 One of the main reasons to rent a car in Montenegro is the flexibility it offers. Public transportation can be limited, and some of the most beautiful places in the country are off the beaten track. With a car, you can explore at your own pace and avoid crowds. Additionally, renting a car can be more affordable than you might think, especially if you are traveling with a group – some of the local options as we can see are very affordable!
Do You Need an International Driving Permit for Montenegro?
You can legally drive in Montenegro for up to 90 days if you have a valid driver's license from your home country. However, if your license is not in English or Montenegrin, you will also need an International Driving Permit (IDP). You can obtain an IDP from your local automobile association.
What Side of the Road Do They Drive on in Montenegro?
In Montenegro, as in most of Europe, cars drive on the right-hand side of the road. If you're not used to driving on the right-hand side, it may take some time to adjust.
Which car should I get?
Driving conditions can be demanding in some of mountainous and rural areas. The roads can be narrow and winding. In these instances, we do recommend getting a car with higher clearance – or a 4X4. On a recent trip, we used a Ford Explorer which was fine for a family of 4. If you are sticking to the cities, a smaller car will be fine and will help you get through the city more nimbly.
In addition – and this might just be when I was scanning – but the prices of convertibles are very competitive compared with other countries. So if the weather is awesome and you could do with the roof down, then it is definitely worth getting one.
Do You Need a GPS in Montenegro?
While Montenegro is a small country, it can be easy to get lost, especially if you're driving on rural roads. A GPS can be a helpful tool to navigate winding roads and ensure you reach your destination safely. However, some of the local data packages are very good and I find that Waze and Google Maps work just fine using mobile.
Please read our article on the best sim cards you can buy for your trip. The data packages are very reasonably priced so should work well rather than going for a GPS alternative.
What Is the Speed Limit in Montenegro?
In Montenegro, the speed limit is 50 km/h in urban areas, 80 km/h on regional roads, and 120 km/h on highways. However, these limits can vary depending on the road conditions, so it's important to pay attention to posted signs.
Where to Rent a Car in Montenegro
When renting a car in Montenegro, you have several options, including international car rental companies and local suppliers. It is generally recommended to rent from a reputable company to ensure you have a safe and reliable vehicle.
When booking a car, I always compare prices using different car search aggregators until I find the best deal possible. My top choices when I look for a rental car are Localrent and Discovercars.
I find that the lowest rates for car hire in Montenegro are offered by Localrent car search aggregator. Discovercars search engine usually comes second.
Localrent compares car rental prices from local suppliers. Many of them are individuals rather than big international car rental companies. As a result, the rates are very competitive – around 30% lower – when compared to other sites. It depends on how early you book to get the best deal, but booking with Localrent is always a better deal than booking with anyone else.
Some other popular options, if you are attached to their loyalty programs, for renting a car in Montenegro include:
It is easiest to rent a car from Podgorica Airport, as most major rental companies have offices there. However, you can also find rental locations in other cities, such as Kotor and Budva.
Tips for Renting a Car in Montenegro
Here are some tips to keep in mind when renting a car in Montenegro:
Read the rental agreement carefully before signing it.
Take photos of the car before you drive off, including any existing damage, to avoid disputes later on.
Fill up the tank before returning the car to avoid extra charges.
Check the car's condition when you return it and make note of any damage that may have occurred during your rental.
Check that road-side assistance is included – and ensure you save the number to avoid delays in retrieving this number.
Consider purchasing additional insurance coverage for peace of mind.
Pick Your Car Up in Podgorica, Not on the Bay
When renting a car in Montenegro from a big-name brand company, you have a choice between four main pick-up points: Podgorica Airport (the capital city), the Bay of Kotor (Kotor or Tivat), the coast (Budva), or Zabljak (Durmitor National Park). Unless you're flying into Tivat, I highly recommend picking your car up in Podgorica.
Parking in Montenegro
One of the best things about having a car in Montenegro is the freedom to drop into a town for a few hours. But finding a car park can be really difficult – it's the one thing I hated about self-driving.
Technically you can park your car anywhere for free as long as you're not blocking traffic there is no paid or no parking sign. This is great in rural areas and in the mountains where traffic is sparse (and in quiet Podgorica, too!).
Cross-Border Travel
When hiring a car in Montenegro, you might also want to visit neighboring countries like Croatia, Albania, Bosnia & Herzegovina, and Serbia. Most of the time you will be allowed to take a rental car across the border. However, before doing so, you must inform the car hire company and obtain a so-called Green Paper or Green Card. Sometimes, the Green Card is already included in the agreement, but not always. Therefore, it is advisable to request it to be issued in advance. This is usually possible during the booking process.
Conclusion
Looking to explore Montenegro on your own terms? Renting a car is a great way to do just that. With a plethora of rental options available, it can be overwhelming to choose the right one. However, by doing your research and considering factors such as price, convenience, and vehicle type, you can find the perfect rental car to suit your needs.
As you embark on your road trip adventure, remember to stay safe and abide by the traffic rules and speed limits. Montenegro's breathtaking landscapes and diverse terrain await you, so why not hit the open road and experience all this stunning country has to offer? Start planning your rental car journey today!