Welcome to our guide to Herceg Novi. With its bright blue waters, sandy beaches, delightful cuisine, rich culture, and lots of activities, it's no surprise that Herceg Novi is a fabulous destination favored both by celebrities and discerning travelers. There's something for everyone in this charming town, from seafood that will have foodies raving to kayaking, hiking, and opportunities to bask on pristine private beaches, depending on where you stay.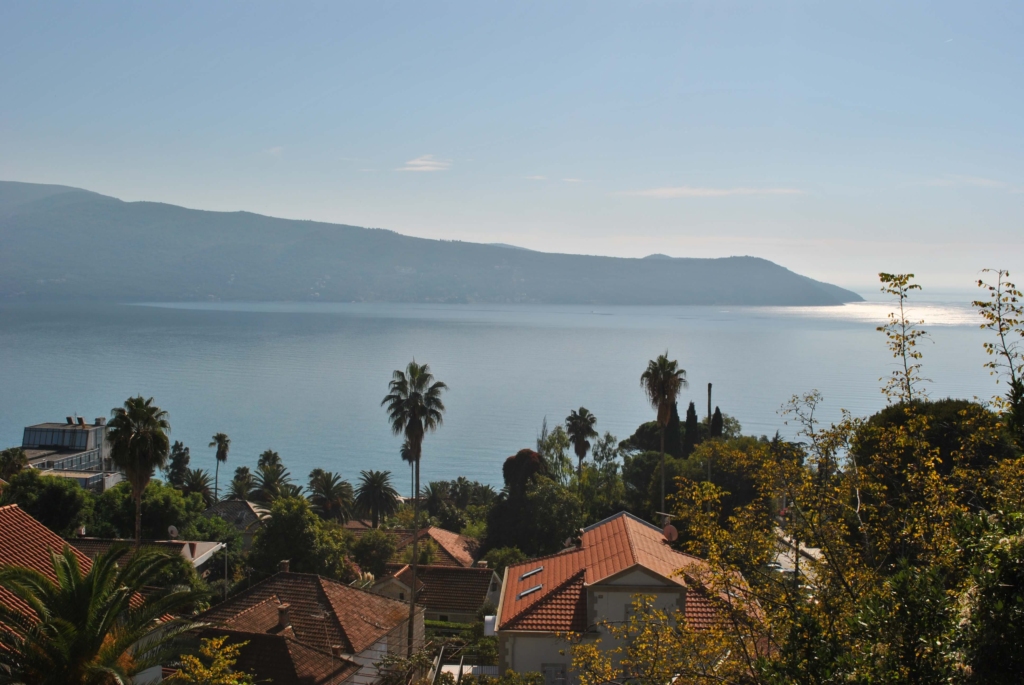 From the picturesque old town to the Kanli Kula fortress framed by Mount Orjen rising above the hotels, restaurants, and historic sites climbing the steep hillside above the deep turquoise waters of Kotor Bay, this resort town at the mouth of the Adriatic is one that you'll want to add to your bucket list. 
Established in 1382 by Bosnian King Tvrtko I Kotromanic, the city was originally named Sveti Stefan and played a vital role in establishing trade connections and salt production. Owing to its strategic position, it constantly drew the attention of invaders, including the Venetian Republic, Ottoman Empire, Spain, and France. The city's history is marked by conflicts and sieges, with the prominent Spanjola Fortress playing a crucial role in the city's defense. Despite changing hands numerous times, the fortress maintained its importance well into the 19th century, providing a breathtaking panorama of the area.
This ultimate guide to Herceg Novi will help you plan your next visit.
Where is Herceg Novi?
For starters in our guide, Herceg Novi is a town in Montenegro that is located along the Bay of Kotor coast, at the mouth of the Adriatic Sea, and below Mount Orjen. It is located about 143 km from the capital city of Podgorica and 20.8 km from the nearest airport in Tivat.
Herceg Novi: Know Before You Go
✈️ Airport: Tivat (code: TIV)
⏰ Time Zone: Central European Standard Time (GMT+1)
Currency: Euro
Language: Montenegrin is the official language of Herceg Novi. The other most common language spoken in Herceg Novi is Croatian, but alternative languages include Albanian, Bosnian, and Serbian.
Visa: Travelers who hold passports from Australia, Canada, the EU, the UK, and the US can visit Montenegro and stay there for as long as 90 days without a visa. You can click here to find more details about traveling with or without a visa from your country.
Electricity Socket: The standard European socket with two pins is the most common kind of electricity socket that you'll find used in Montenegro. This electricity socket uses 220 to 240 volts at a frequency of 50Hz
SIM Card: Wondering if you'll need a SIM card for staying in Montenegro? Yes, you will need a SIM card. You can check out our blog post to learn about the best process for tourists.
About the City of Herceg Novi
You do not need a guide to tell you this but Herceg Novi is a gorgeous town that lies along Montenegro's coast with breathtaking views both of Mount Orjen and Kotor Bay. This resort town is a major tourist destination, fabled for its health and wellness spas, cultural gems, delicious local cuisine, and relaxing beach experiences.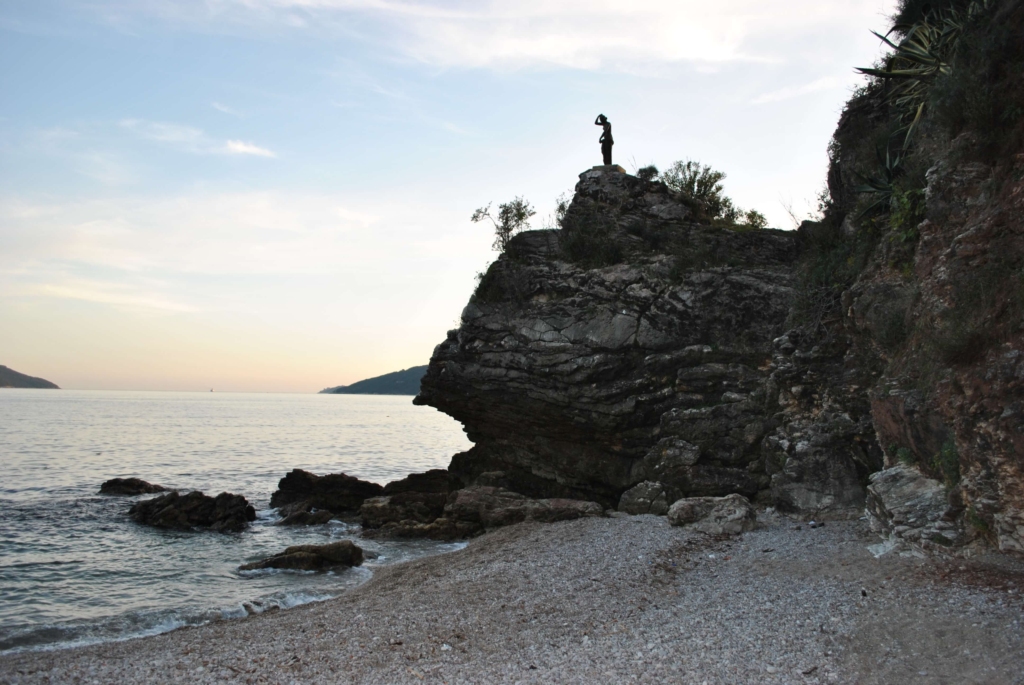 What is the Best Time to Visit Herceg Novi?
The best time to take a trip to Herceg Novi is May through September. While this period is the height of the tourist season, it's also the ideal time to experience the full outdoor attractions and seaside destinations that the city has to offer. The hottest months occur during July and August, while November, January, and February are the coldest and wettest months to visit.
Late spring through early autumn is the perfect time to schedule a white-water rafting experience or book a boat cruise to visit nearby attractions such as Mamula, Our Lady of the Rocks, and the Blue Cave. It's also easy to explore Kotor, Tivat, or Budva from Herceg Novi with an 8-hour-long cruise that will immerse you in the local landscape.
Enjoy a local walking tour around the old city or head out to more sightseeing excursions in nearby Kotor.
Attractions in Herceg Novi
As a traveler who has a lot of time in the country of Montenegro, I'm excited to share with you the top 5 things that you don't want to miss on your visit to this charming city that's sure to steal your heart.
1.    Take an Old Town Walking Tour
A walking tour is a perfect way to explore the city's ancient, steep, winding streets, colorful houses, bright flowers, and gorgeous squares. Stari Grad, or the Old City, is composed of a couple of lanes that are pedestrian-exclusive and tucket between two beautiful fortresses at the highest part of the Old Town and overlooking the sea.
The 17th-century church of St. Jerome, set in Mico Pavlovic Square, is quiet and rarely crowded, while music drifts from the nearby music school and bell tower.
If you enjoy seeing more of the cultural and spiritual side, experience the serene beauty of Savina Monastery in Herceg Novi. This hidden gem offers a profound journey into the depths of faith and history. Lose yourself in the tranquility of the monastery's lush gardens, where fragrant flowers and ancient olive trees create a harmonious atmosphere.
2.    Check Out the Sea Fortress and the Citadel in the Sea
The Forte Mare Fortress is another top Herceg Novi attraction that you won't want to miss. Crafted from solid stone, this impressive fortress stands on a rock outcropping above the Herceg Novi Bay shoreline. You can visit the fort for a small, typically 3 Euro, fee.
Another bonus tourist activity is to check out the Mastel-Mazzaluna Citadel built as a coastal defense from invaders from the sea. For hundreds of years, the Citadel played an important role in the city's fortification system. While a 1979 earthquake made the Citadel crumble into the sea, you can walk out onto the old fort foundations and watch the clear blue waves washing over the ancient ruins below.
Built on the very edge of the sea, the Mastel-Mezzaluna Citadel was long the first line of defense from sea invaders. The Citadel stood for hundreds of years as part of Herceg Novi's strong fortification system.
3.    Snap a Photo in Front of the Clock Tower
Grab the chance to snap a selfie (or a proper photo) in front of the old town's Clock Tower. An Instagrammable spot, the city built this defense tower in 1667 when ruled by Turkey. Don't miss the unique "Black Madonna" art created from burnt wood showcased inside the tower as you walk up the Clock Tower steps.
4.    Enjoy the View from Kanli Kula
One of the best activities involves a climb from the Old Town to the Kanli Kula fortress, or Bloody Tower, which perches at the end of the Old Town. This 16th-century fortification offers sweeping, panoramic views of the Bay of Kotor below.
5.    Sample the Local Cuisine
Take a break from sightseeing or sunning on sandy beaches to soak up the romantic ambiance and excellent cuisine available in Herceg Novi.
If you want to enjoy superlative seafood and other options from a high-quality menu, enjoy dinner at Konobo Kruso, a hidden space where you can dine near the water while listening to relaxing guitar music. 
For a delightful lunch, check out the popular Tri Lipe Restaurant situated in the shade on the steps leading from the port up to the Old Town. You won't want to miss the fish, seafood, or soup specialties that are not only mouthwatering but affordably priced. If you are looking for more ideas, read our article on top places to eat in Herceg Novi.
The cost of visiting Herceg Novi can vary depending on accommodations and which activities you choose to do, but most of the things on this list are easy on the wallet. The cost per day usually ranges between $17 and $78 per person. Food is surprisingly affordable with a meal for two people at a good, mid-range restaurant averaging about $32 and a cup of coffee running around $2.
If you can only spend one day in Herceg Novi, this quick itinerary will enable you to see all these must-see spots in a single day.
Where To Stay in Herceg Novi?
Best Hotels for Families
Address: Portonovi Resort Vojna kasarna bb 85340
Phone number: +382-31-355-375
This gorgeous 5-star resort features a bar, an outdoor swimming pool, a terrace, a children's playground, and a garden overlooking Denovici Beach. With a 24-hour concierge desk, an ATM, free internet access, and a full English breakfast, buffet, continental breakfast, and in-house restaurant, you'll have everything you need for a relaxing vacation.
Address: Brace Grbic 110, 85347, Montenegro 
Phone number: +382-67-645-071
Located just 1,000 feet from Savina Beach, this 4-star hotel has all the amenities, with a bar, free WiFi, and hotel room balconies with city views. Enjoy a buffet breakfast or dine on Italian, Mediterranean, vegan, vegetarian, pizza, and gluten-free options from the restaurant menu. This area is popular for its proximity to Corovica Beach, Igalo Beach, and Toplo Beach.
Best Hotels for Couples
Address: Bijela bb, 85343
Phone number: +382-31-673-706
With a private beach, outdoor swimming pool, and on-site restaurant, this gorgeous hotel offers guests garden and sea views. Popular nearby activities include biking, windsurfing, and sightseeing at nearby Old Town Kotor.
Address: 98 Šetalište Pet Danica, Herceg – Novi 85340
Phone number: +382-31-345-700
This elegant hotel is situated along a private beach that overlooks Kotor Bay. Hotel rooms look out on the garden or views of the sea, while a gym, spa room, and yoga sessions are offered for guests. The restaurant at the Perla offers a variety of wines, aperitifs, local specialties, international cuisine, and a café bar where you can order coffee, pastries, pasta, or pizzas.
Nearby attractions and activities include a short walk along the promenade to Old Town Herceg Novi, the Savina Monastery, swimming, kayaking, sailing, and scuba diving.
Best Hotel Off the Beaten Path
Address: Kamenari bb, 85342, Montenegro
Phone number: +382-69-700-702
This unique boutique hotel with a lovely sea view and beach area is nestled in the small fishing village of Kamenari. Each room has a refreshing spice, herbal, or Mediterranean motif or theme such as olive, lavender, tangerine, pomegranate, and mimosa. A hot tub and zen garden provide an intimate atmosphere, while the rooftop bar and fine dining experience exude unforgettable ambiance.
Why Choose Herceg Novi?
If you're looking for a unique and beautiful destination with lots to offer, consider choosing Herceg Novi as your next vacation spot. The city's fantastic food, cultural landmarks, rich history, resort beaches, and interesting locals offer something for everyone regardless of the reason why you enjoy traveling.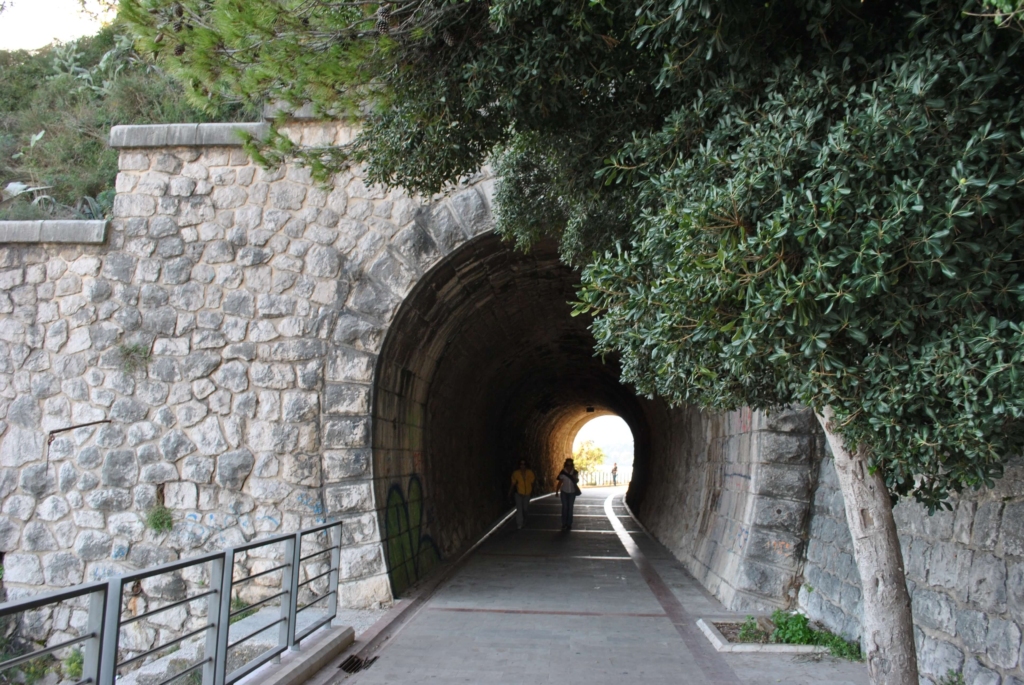 Foodies, wine lovers, outdoor enthusiasts, couples, and families will enjoy the local cuisine, cultural sights, breathtaking views, and romantic atmosphere that will leave you with no shortage of interesting things to do.
Can You Recommend Day Trips from Herceg Novi?
1.   Kayak Across the Bay of Kotor to Rose Fishing Village: Skim across the deep, turquoise Adriatic waters, with mountains rising on one side, and picturesque groves of wild olive trees dotting the Lustica Peninsula. You'll start your trip near the Herceg Novi marina and cross the bay to the peaceful and picturesque fishing village of Rose, with white-washed houses covered with grape vines and magenta-colored bougainvillea.
2.   Explore the Blue Cave: Take a boat to the far side of the Lustica Peninsula to discover this stunning natural sea cave where sunlight glancing off the white sand and clear water at the bottom of the cave creates an unusual, iridescent blue glow. You can even swim in the wonderful blue water until the boat returns for you.
3.    Skip the Crowds to Bask on the Lustica Peninsula: The fishing village and the Blue Cave aren't the only attractions on the nearby Lustica Peninsula. The Tivat area is a sea of tourists, beachside umbrellas, and parties, while the road past this spot heads towards the undeveloped Montenegrin wilderness where dusty tracks lead curious travelers to places like secluded Dobra Luka Bay and remote swimming holes.
4.    Hike Mount Orjen: If you want to get out of the city and are thirsty for some vigorous outdoor activity after lounging by the beach and enjoying marvelous seafood, consider taking a hike to Mt. Orjen which rises just behind Herceg Novi. Just take one of the hiking trails that head straight from the old town year-round or take an organized tour up the summit during the summer.
5.    Stroll Along the Promenade from Igalo to Meljine: Between these two spots, you'll find a 7-km-long promenade that passes swimming areas, pebbly beaches, local fruit stands, and multiple shoreline restaurants. In the evening, the promenade can heat up with tourists heading back from the Old Town, but during the day, it's a lovely area to soak up the sun and water.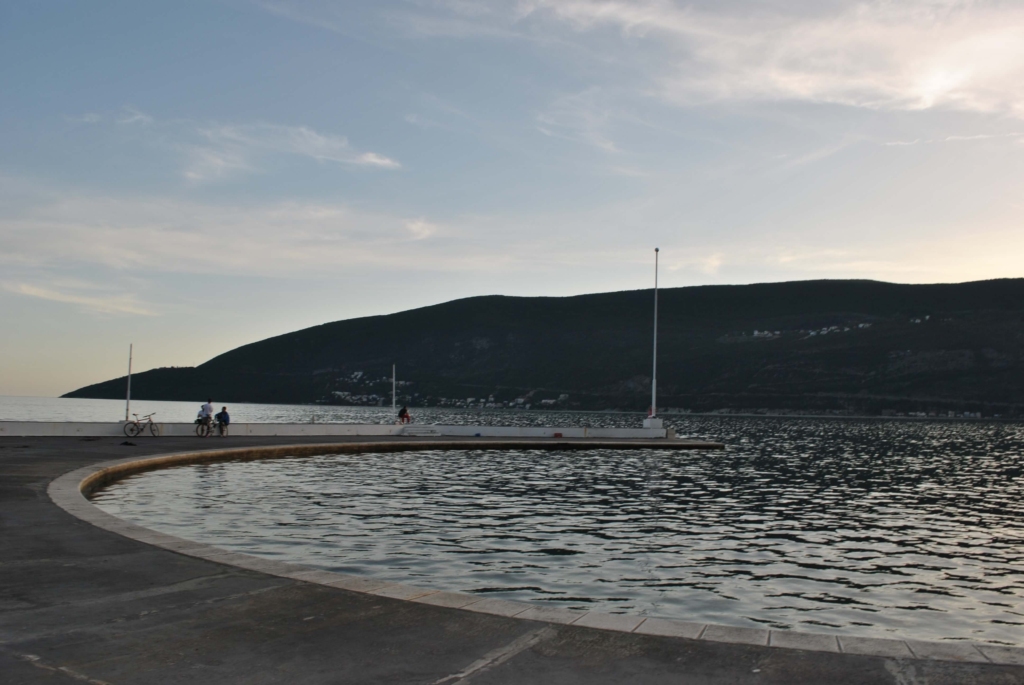 Final Thoughts 
We trust that you found our comprehensive guide to Herceg Novi enjoyable. Herceg Novi offers a plethora of thrilling adventures for visitors to indulge in. We have curated a selection of the finest accommodations, recommended restaurants, and diverse activities to assist you in crafting your perfect itinerary. Although it may no longer be a primary beach destination, this 600-year-old town exudes cultural richness and deserves a prominent spot at the pinnacle of your travel list.