Bijelo Polje is a charming town located in the northern part of Montenegro, near the border with Serbia. The town is known for its rich cultural heritage, stunning natural beauty, and warm hospitality, making it a must-visit destination for anyone traveling to Montenegro.
Bijelo Polje is also a station on the Belgrade-Bar railway, the final station in Montenegro for trains departing for Belgrade, and a regional train station – this train ride is easily one of the most scenic in the region – See railways in Montenegro. Podgorica Airport is 130 kilometers (81 miles) away and serves major European destinations on a regular basis.
Reasons to Visit Bijelo Polje
Rich Cultural Heritage: Bijelo Polje has a rich cultural heritage, with a long history of multiethnic traditions and influences. Visitors can explore the town's many museums, art galleries, and cultural events, and learn about the unique history and culture of the region.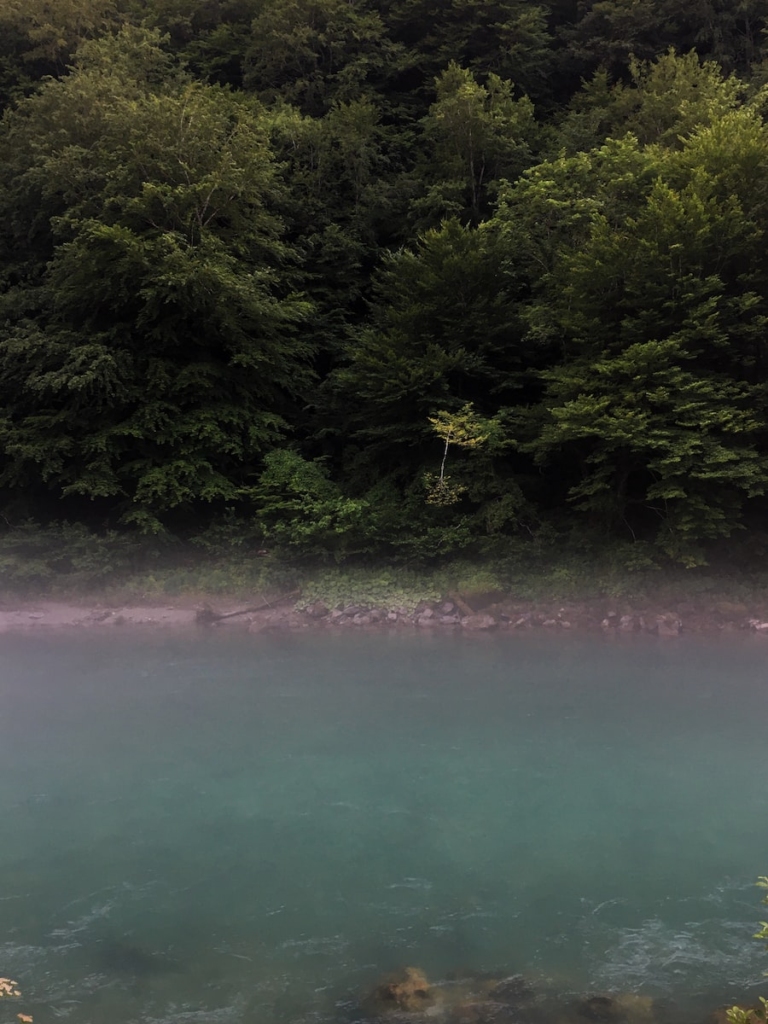 Stunning Natural Beauty: The town is surrounded by a stunning landscape of mountains, forests, and rolling hills. Visitors can enjoy breathtaking views of the surrounding landscape, and explore the nearby Durmitor National Park and Biogradska Gora National Park.
Warm Hospitality: The people of Bijelo Polje are known for their warm hospitality and friendly nature. Visitors can enjoy traditional Montenegrin cuisine, stay in charming guesthouses, and experience the local culture and way of life.
How to Get to Bijelo Polje
Bijelo Polje is located approximately 90 km north of Podgorica and can be reached by car or bus. From Podgorica, take the E65 road towards the north, and then turn onto the P5 road towards Bijelo Polje. The town can also be reached by bus, with services available from major cities such as Podgorica and Kotor.
Bijelo Polje can also be accessed by train from major cities.
Accommodation
There are several accommodation options available in and around Bijelo Polje, including hotels, guesthouses, and apartments. Here are three places we recommend:
Hotel Franca: A comfortable hotel located in the heart of Bijelo Polje, Hotel Franca offers cozy rooms and a range of amenities, including a restaurant, bar, and fitness center.
Guesthouse Javorak: This charming guesthouse is located just outside of town in a peaceful and tranquil setting, and offers comfortable accommodations and a range of outdoor activities.
Apartments Andjela: These modern apartments are located just a short walk from the town center, and offer comfortable accommodations and a range of amenities, including a swimming pool and terrace.
5 Activities to Do in Bijelo Polje
Explore the Town Center: Take a leisurely stroll around the town, and admire the charming architecture and historic buildings.
Visit the Monastery of Ostrog: Located just a short drive away, the Monastery of Ostrog is a must-visit destination for anyone interested in history and culture.
Hike in the Mountains: The nearby mountains offer great opportunities for hiking and enjoying the stunning views of the surrounding landscape.
Visit Durmitor National Park: The park is located nearby and offers a range of outdoor activities, including hiking, skiing, and rafting.
Enjoy the Local Cuisine: Try the traditional Montenegrin cuisine, which features fresh seafood, grilled meats, and a range of delicious local specialties.
If you want a souvenir that truly captures the essence of Montenegro's highlands, look no further than the woolen handicrafts available at the Niti store. These handcrafted items are of exceptional quality, made from sheep's wool and embellished with brightly colored folky designs.
Conclusion
Bijelo Polje is a must-visit destination for anyone interested in the history, culture, and natural beauty of Montenegro. Its rich cultural heritage, stunning natural beauty, and warm hospitality make it a truly exceptional place to explore. With easy access from major cities and a range of accommodation options available, it is easy to plan a visit that suits your budget and preferences. We hope this blog has inspired you to discover the culture and history of Bijelo Polje and enjoy all it has to offer.