Welcome to the Ultimate Guide to Zabljak (pronounced Zab – Jack).
Situated in the north of Montenegro is the sweet, picturesque town of Zabljak. For outdoor enthusiasts, nature lovers, and active travelers, Zabljak is full of outdoor hot spots to add to your itinerary when visiting the beautiful country of Montenegro. 
Where is Zabljak?
Zabljak is a town in Montenegro, located in the northern part of the country near the border with Bosnia and Herzegovina. The town lies at the foot of Durmitor mountain range and is a popular destination for skiers and hikers.
Zabljak: Know before you go
✈️ Airport: Podgorica (TGD) Airport is approximately 110km
⏰ Time Zone: Central European Standard Time (GMT+1)
 Currency: Euro
 Language: The official language of Montenegro is Montenegrin. Other languages commonly spoken in Podgorica include Serbian, Bosnian, Albanian and Croatian.
 Visa: Those with passports from Australia, Canada, the EU, UK and US can travel to Montenegro without a visa and remain there for up to 90 days. Please click here for more details about your own country
 Electricity Socket: The most common type of electricity socket used in Montenegro is the standard two-pin European socket, which uses 220-240 volts at a 50Hz frequency.
 SIM Card: Wondering, Do I need a SIM card for Montenegro? The answer is yes, and read our blog post on what the best way is for tourists.
The History of Zabljak
With the vast amount of fresh water surrounding Zabljak, it's no surprise that it became a settlement for many shortly after being discovered. There are many small rivers and lakes throughout Zabljak, which is sandwiched between Tara and Piva lakes. The town saw a ton of destruction and subsequent regrowth due to both the Balkan Wars and World War II. 
Through the centuries, Zabljak was a nature-filled getaway for some and an economic centerpiece for Montenegro. Now, the country is seen as the best place to go for enjoying winter activities and breathtaking landscapes during every season. 
That said, there are lots of elements throughout the town that encapsulate the history of the area and memorialize how the culture of Zabljak evolved throughout centuries. 
What is the best time to visit Zabljak?
Well, if you're a snow lover, the answer is pretty simple: winter, baby! From December to March, Zabljak is covered in a thick blanket of snow, making it the perfect destination for skiing, snowboarding, sledding, and all kinds of winter sports. And if you're lucky, you might even catch a glimpse of a wild mountain goat or two, though you might want to avoid challenging them to a downhill race.
But if you're more of a warm-weather person, fear not! Zabljak is just as beautiful in the summer months of June to September. The snow may be gone, but the mountains are still there, ready to be explored on foot or by mountain bike. And let's not forget about the stunning Black Lake, where you can take a refreshing dip or rent a boat and spend the day floating around like a true king or queen.
Of course, no matter when you decide to visit Zabljak, you'll want to come prepared with the right gear and clothing. And if you happen to get lost in the mountains or encounter a pack of wild wolves, just remember to stay calm, stick together, and sing a rousing chorus of "Eye of the Tiger" to scare them off.
So whether you're a winter warrior or a summer adventurer, Zabljak has got you covered. Pack your bags, book your accommodations, and get ready for the trip of a lifetime!
Attractions in Zabljak
Durmitor National Park
One of the highlighted places to discover in Zabljak is Durmitor National Park. The expansive park offers a couple of guided tours but you're also free to explore the park on your own. Interspersed between the glaciers and trees are various streams and rivers. If you take a tour, you're able to kayak through the rivers.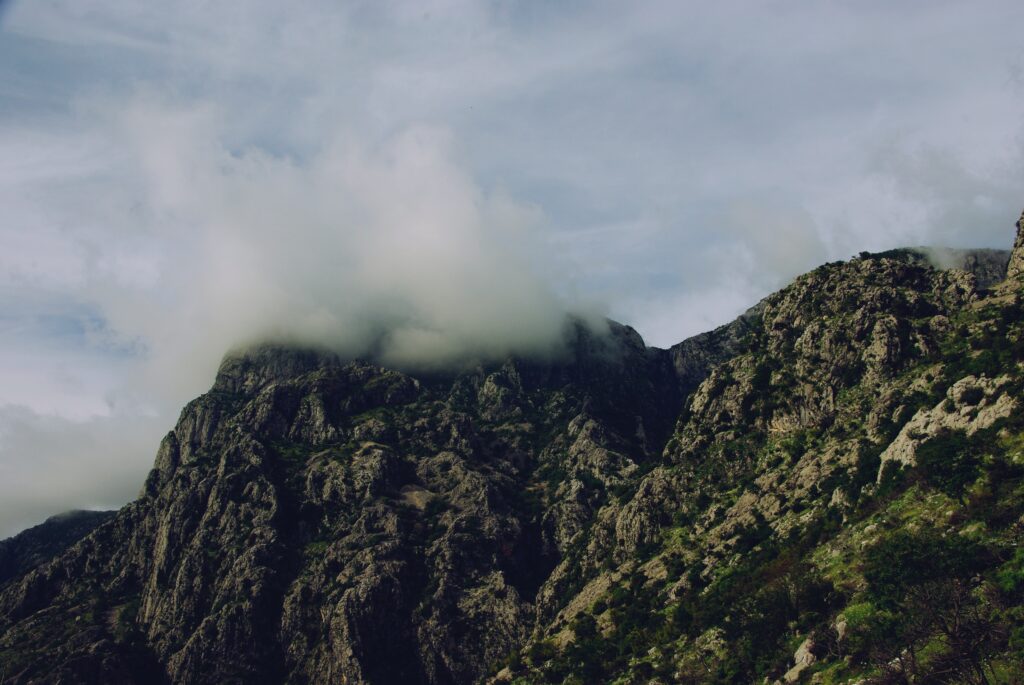 Bobotov Kuk is the highest mountain peak in Durmitor National Park and offers stunning views of the surrounding area. It's a challenging hike, but the view from the top is worth it.
Black Lake
Located within Durmitor National Park, this lake is a popular spot for swimming, fishing, and picnicking. You can even rent a boat and explore the lake on your own.
Tara Bridge Canyon
The Tara Bridge is another must-see attraction in the town. The construction in and of itself is marvelous, and the surrounding green landscape makes it a serene area to explore. There are also some fun activities to enjoy around the bridge including zip lining. Throughout Zabljak, there are also lots of spaces to hike, mountaineer, go rafting, and so much more. 
There are over a dozen lakes in the town, many of which have different activities planned around their waters. When you need a reprieve from being active, you have quite a few choices for some Mediterranean delicacies to help you refuel and whet your appetite. 
Best Places to Stay in Zabljak
Best Places to Stay for Families
Address: 8 Božidara Žugića, Žabljak.
Phone number: +382-67-609-444
Styled as a family-friendly accommodation with splendid views of the Durmitor Mountains, the Hotel Polar Star has large, comfortable rooms with a terrace that immerses you in peaceful nature. While the rooms have a full kitchen, breakfast, and a full buffet dinner are provided.
Enjoy the hotel's sauna and hot tub or explore local tourist attractions at Tara Canyon, Durdevica Bridge, or the Durmitor National Park which are located a 15-minute drive from the hotel.  
Address: 544F+625, Žabljak
Immerse yourself in nature with this family-friendly eco-cabin located near the glacial lakes that surround Durmitor Natural Park in Zabljak. A skylight in the ceiling and wide windows let the sun pour into the cabin. There's even free WIFI.
Located near the ice-blue waters of Black Lake, this forest cabin has four beautiful bedrooms with a warm, rustic ambiance, a kitchen and barbeque space located outside, a lounge and conservatory area, delicious meals, and friendly hosts. Hike, cycle, and explore year-round or glimpse the enchanting wonder of a Narnia-style winter as your family takes off on skis across the snowy landscape. 
Best Places to Stay for Couples
Address: Trg durmutirskih ratnika 1, 84220 Zabljak.
Phone number: +382-69-617-617
Unique geometrical and modern design meets Scandinavian-style Montenegrin chic at this 4-star hotel that lies just 2.7 miles away from the Savin Kuk Ski Centre. With free WIFI and parking, the experience is topped off by allergen-free rooms and a hotel gym, spa, and hot tub. A spacious bedroom, large, walk-in shower, and mountain views make this hotel a couple's favorite.
The hotel offers a full breakfast in the bar in addition to an a la carte restaurant. You can also sample a range of continental, Central European, and Eastern European dishes that are just a 5-minute walk away in Durmitor.
Walk to Zabljak city center in 5 minutes, hike to Black Lake located 1.9 miles from the hotel, or take a 10-minute road trip to enjoy the peace and stunning views of the nearby Durmitor Mountains.
Address: National Park Durmitor, Žabljak 84220.
Phone number: +382-69-151-152.
Clean modern lines, a warm ambiance, and friendly staff greet guests at the Hotel Soa. Visitors can experience a luxurious massage, complimentary room service, a drink at the bar, and sample regional or international dishes in the sleek restaurant dining room.
The hotel terrace overlooks sweeping panoramic views of mountain peaks. Guests can store their skis on site, while the hotel staff can organize hiking, canoeing, fishing, or horseback riding excursions for visitors. Head to the city center or Black Lake just 10 minutes away on foot or explore the nearby Tara Canyon and Savin Kuk Ski Slopes.
Best Places to Stay Off the Beaten Path
Address: 36X4+32Q, Dobri Nugo, Montenegro
Phone number: +382-69-671-366.
This eco-friendly village is a quirky place to stay near Black Lake and the Durmitor Mountains in Zabljak. Each unit is a cute and clean A-frame chalet where you can watch the sunrise and use amenities such as a TV and kitchenette complete with a stove and fridge appliances.
It's a great way to get in touch with nature, whether it's dining outdoors, enjoying the barbeque area, letting your kids play at the on-site playground, swimming in the pool under wide skies and mountain views, or hiking, fishing, or cycling in the area.
Why Visit Zabljak?
Zabljak sits high in terms of elevation in Montenegro, which means there are mountains and hiking trails full of natural beauty to explore. This also makes way for a ski resort that can be enjoyed in the colder months. When it's warm, you can find ample hiking trails and lakes to spend your day around. 
Zabljak sees a lot of tourists that want to make the most of their time outside, so there are quite a few types of tours and group adventures to be enjoyed that maximize outdoor time, fun activities, and getting social with locals and tourists alike. Some of these ventures take up an afternoon while others can be enjoyed for a couple of days. 
Final Thoughts 

We trust that you found this comprehensive Zabljak guide enjoyable. Your next thrilling outdoor escapade awaits you in the mesmerizing town of Zabljak, Montenegro. What makes this small town truly remarkable is its tranquility, enchanting landscapes, and a myriad of tour options that guarantee you won't miss out on any of Zabljak's natural splendor. With a few days to spare, immerse yourself in the beauty that this town has to offer.