Welcome to our ultimate guide to Plav.
A beautiful, charming, and culturally rich small city in the north of Montenegro, Plav has always been a hotbed of tourism – and for good reason.
Surrounded on all sides by natural beauty, including gorgeous mountain views, crystal clear lakes, and more outdoor adventure opportunities then visitors could enjoy on a single trip, people from all over the world flock to Plav to soak in all the natural splendor that Montenegro has to offer.
In the rest of this quick guide we cover (almost) everything else you need to know about Plav before you start planning your trip.
Where is Plav?
Plav, Montenegro is located in the northeast corner of Montenegro, near the border with Kosovo. It is situated in the Plav Valley, within the Plav Municipality of the Plav District.
Plav: Know before you go
✈️ Airport: Podgorica (TGD) is approximately 63km away
⏰ Time Zone: Central European Standard Time (GMT+1)
 Currency: Euro
 Language: The official language of Montenegro is Montenegrin. Other languages commonly spoken in Podgorica include Serbian, Bosnian, Albanian and Croatian.
 Visa: Those with passports from Australia, Canada, the EU, UK and US can travel to Montenegro without a visa and remain there for up to 90 days. Please click here for more details about your own country
 Electricity Socket: The most common type of electricity socket used in Montenegro is the standard two-pin European socket, which uses 220-240 volts at a 50Hz frequency.
 SIM Card: Wondering, Do I need a SIM card for Montenegro? The answer is yes, and read our blog post on what the best way is for tourists.
Overview and History of Plav
As mentioned a moment ago, Plav is a relatively small city found in the northernmost part of Montenegro, close by the border of Albania. Situated 960 m above sea level, Plav is home to about 3,500 people year-round – though in the spring through summer (the busiest tourist season) the population can double.
Really established as a city proper in the 19th century, there's still a ton of history stretching back to the Ottoman Empire as well as the Austro-Hungarian Empire. Visitors are going to find tons of culture to soak in during their stay.
What is the best time to visit Plav?
Plav has what's known as a humid continental climate. That means they have warm summers and colder winters. Summertime temperatures usually hover around 75°F or so, with winter temperatures getting down to around 25°F.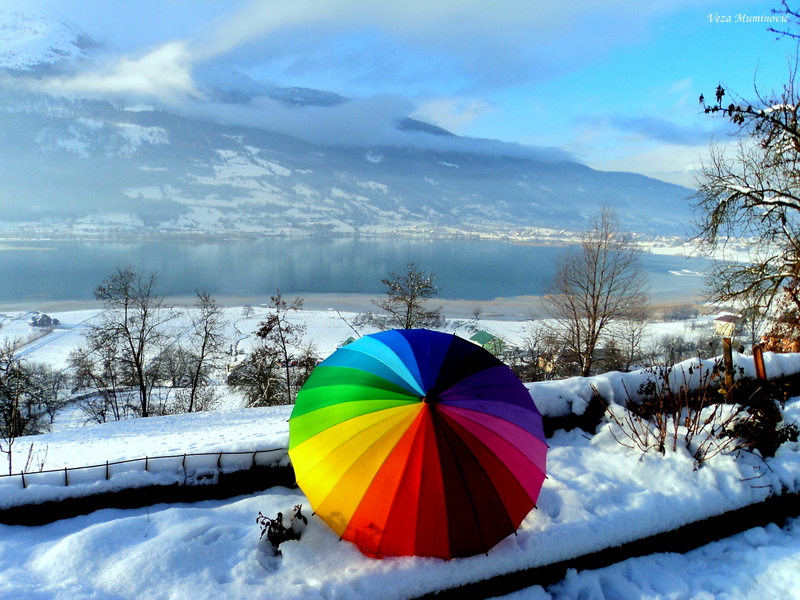 Don't let the winter chill stop you from visiting Plav during the colder months, though. The city is really something to see when there's a little bit of snow on the ground!
What Makes Plav Different from Other Cities?
If there's one thing specific that helps Plav stand out apart from other cities in Montenegro it has to be the natural beauty and unique location of this hotspot destination.
Two lakes are situated close by – Plav Lake and Hrid Lake – and both give travelers a chance to enjoy all kinds of water adventures and activities. On top of that, you also have the Prokletije Mountains almost fully surrounding the city, giving the cityscape a gorgeous natural backdrop with ample opportunities for hiking, camping, and even mountaineering.
Major Attractions in Plav
Lake Plav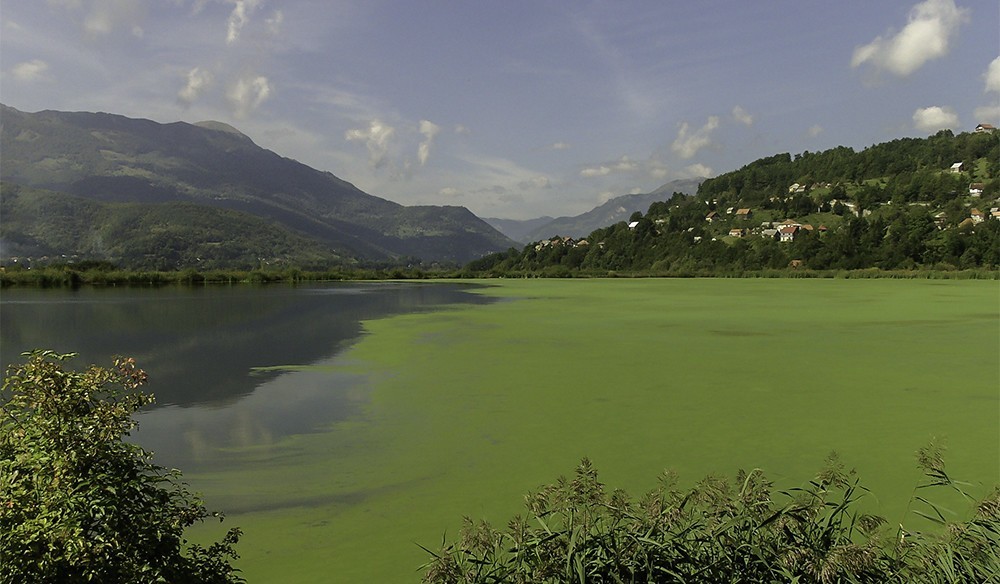 One of the most beautiful natural attractions in Plav is the stunning Lake Plav. This crystal-clear lake is surrounded by majestic mountains, and its turquoise waters offer a tranquil and serene setting. You can rent a boat or kayak to explore the lake or simply take a stroll around the shoreline. There are also several restaurants nearby where you can enjoy a traditional Montenegrin meal while taking in the breathtaking views.
In addition, Hrid lake is just a few kilometers away from Plav and is a favorite spot for locals looking to cool off in the summer or hoping to do a bit of fishing.
Hike to the Ali Pasha's Springs
For those who love hiking and exploring the great outdoors, a visit to Ali Pasha's Springs is a must. This natural wonder is located just outside of Plav and offers a picturesque setting that's perfect for a day hike. The trail is well-marked and takes you through dense forests and past rushing streams until you reach the springs themselves. The best part? The water is said to have healing properties, making this a must-visit spot.
Take a Dip in the Plavski Springs
Another natural attraction worth visiting is Plavski Springs. This is a great spot for a refreshing dip on a hot summer day, and the nearby picnic areas make it a perfect spot for a family day out. The waters here are crystal clear and inviting, and the surrounding area is perfect for a leisurely stroll.
Explore the Ali Pasha Mosque
No visit to Plav would be complete without a visit to the Ali Pasha Mosque. This beautiful mosque dates back to the 16th century and is considered one of the most important cultural and religious monuments in the region. The mosque is open to visitors throughout the day, and there are often guided tours available to help you learn more about its history.
Visit the Plav Ethnographic Museum
For those who love history and culture, the Plav Ethnographic Museum is a must-visit spot. Here, you can explore exhibits that showcase the traditional way of life in Montenegro, including exhibits on traditional clothing, crafts, and tools. The museum is open every day except for Mondays, and admission is affordable.
Take a Day Trip to Prokletije National Park
Finally, for those who love nature and adventure, a day trip to Prokletije National Park is a must. This stunning park is home to some of the most rugged and scenic landscapes in Montenegro, including towering peaks and deep gorges. The park is open year-round, and there are plenty of hiking trails and outdoor activities to enjoy.
Why Plav is a Great Destination for Global Travelers
Plav is one of the most popular destinations for global travelers looking to get a little off the beaten path and enjoy some of nature's splendor.
The city itself is relatively small and full of charm, with a very relaxed and sort of laid-back atmosphere perfect for those looking to rest, recuperate, and recover or unwind. The people here are friendly and personable, with many visitors finding it almost effortless to connect with the folks that call Plav home.
Accommodation in Plav
Rudo Polje, 84325 Plav, Montenegro 
Telephone: +382 69 752 635 
While Rooms ; Restaurant Abas doesn't have the most creative name in the world, it is certainly one of the places where families will want to head. Located in the heart of Plav, Rooms; Restaurant Abas offers comfortable accommodation at an affordable price.
Billed as a 5-star hotel, this place boasts a bar, restaurant, hot tub, room service, and more. Children will love to spend their hours playing about in the children's playground. 
While there is no swimming pool here, the hotel is located just a short walk from the lake. In fact, many of the rooms in Rooms ; Restaurant Abas will give you fantastic views over the lakes and surrounding mountainside. It really is one of the more gorgeous family hotels in Plav.
The restaurant is fantastic too, offering a daily breakfast buffet, which is included in your accommodation price. 
Babinopoljska, 84325 Plav, Montenegro 
Telephone: Private booking through Booking.com only. There isn't a contact number.
A lot of people head to Plav because they want to be surrounded by the stunning mountains, and enjoy the beautiful lakes. They want to be right out in the heart of nature, not hidden away in the hustle and bustle of the city. For those couples that want one of the most amazing romantic getaways, Gago's Wooden House may be perfect. 
This hotel is a bit out of the way, but it is more than worth the journey. Those that stay at Gago's Wooden House can enjoy stunning views of nature. The comfort levels of the hotel really help to make it seem like a home away from home. 
There likely will be other couples staying at the hotel at the same time as you. However, everybody seems to keep themselves to themselves. They know that you are here for a romantic break. There is a jacuzzi to enjoy, as well as some delicious food, but it is likely that most people will be heading here because they want to see the best of what Plav has to offer.
Plav – Murino – Andrijevica Racina bb, 84325 Plav, Montenegro
Private booking through Booking.com only.
If you are looking for something where you can really take a break from the daily rigors of life, then why not rent a whole house? With 6 beds, there is enough space in Holiday Cottage; Food to bring your whole family along.
Those that stay here can enjoy tranquility in the heart of nature, with short walks to canoeing, hiking, and fishing adventures. Even if you only stay on the property, there is plenty to enjoy. This includes a jacuzzi, a children's play area, a balcony, and a fully-equipped kitchen.
Getting to Plav
Getting to Plav can take a little bit of doing, if only because the closest airport to the city is the Podgorica Airport, which is around 140 kilometers (or close to a two and a half hour's drive) away. It's easy enough to rent a car or even take a taxi from this airport to Plav, though – and that's often part of any travel package visitors can purchase ahead of time online.
You'll also find a number of buses that operate between these two locations, making it relatively easy (though a little bit slower) to get to Plav via public transportation.
Conclusion
We hope you liked this guide to Plav.
At the end of the day, if you are looking to soak in the rich history of Montenegro in one of the most naturally beautiful parts of the country, you'll want to make sure that Plav is at the top of your travel itinerary.