Lights camera action – Montenegro continues to be a great choice for a wide array of movie locations. The sea, lakes, canyons, and mountains enable everyone to find the best way to have a quality rest. In one day, the curious traveler can treat himself to morning coffee on one of the many beaches of the Budva Riviera, lunch with the singing of birds on Lake Skadar, and dinner by the fireplace on the slopes of the magnificent Durmitor mountain.
Montenegro stands out as a tourist destination that boasts numerous attractions. The turbulent past of this tiny state has left behind priceless riches, exemplified by the historical landmarks found throughout this proud nation.
Montenegro's landscape provides abundant possibilities for various types of film productions, be it showcasing nature, urban areas, rivers, mountains, seas, lakes, or hills. With everything it offers, it's incredibly convenient to move from one location to another within the country, as it is relatively small.
In this article, we will point out the reason why Montenegro is an ideal place for all cinematographic productions. This beautiful, friendly country awaits every artistic creation with open arms.
Casino Royale
"Casino Royale" is a 2006 British spy film that features James Bond, played by Daniel Craig, as he embarks on his first mission as a 007 agent. The movie's plot revolves around Bond's attempt to defeat a terrorist financier in a high-stakes poker game at the Casino Royale in Montenegro – and helped put the country on the map.

While most of the movie was shot in the Czech Republic and the Bahamas, a few scenes were filmed in Montenegro, including Bond's arrival and a sequence on a Montenegrin road. Montenegro's varied and stunning landscape makes it a prime spot for movie-making.
The country is known for its rugged mountains, stunning coastline, and historic landmarks, which offer a range of cinematic possibilities for filmmakers.

Given that the movie describes itself as being shot in Montenegro, which is not entirely true, an interesting fact is that to create an illusion of a grand hotel in Montenegro, the production team used a combination of practical sets and digital effects to enhance the building's grandeur.
In the Land of Blood and Honey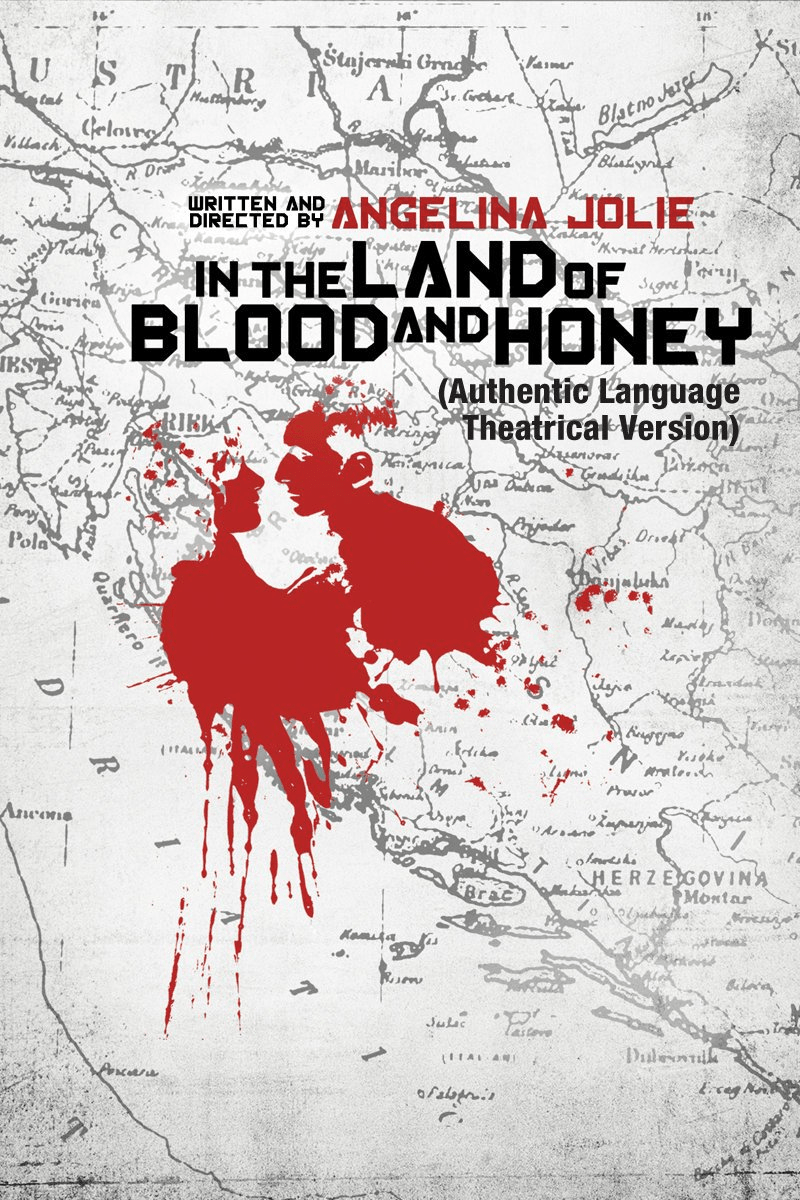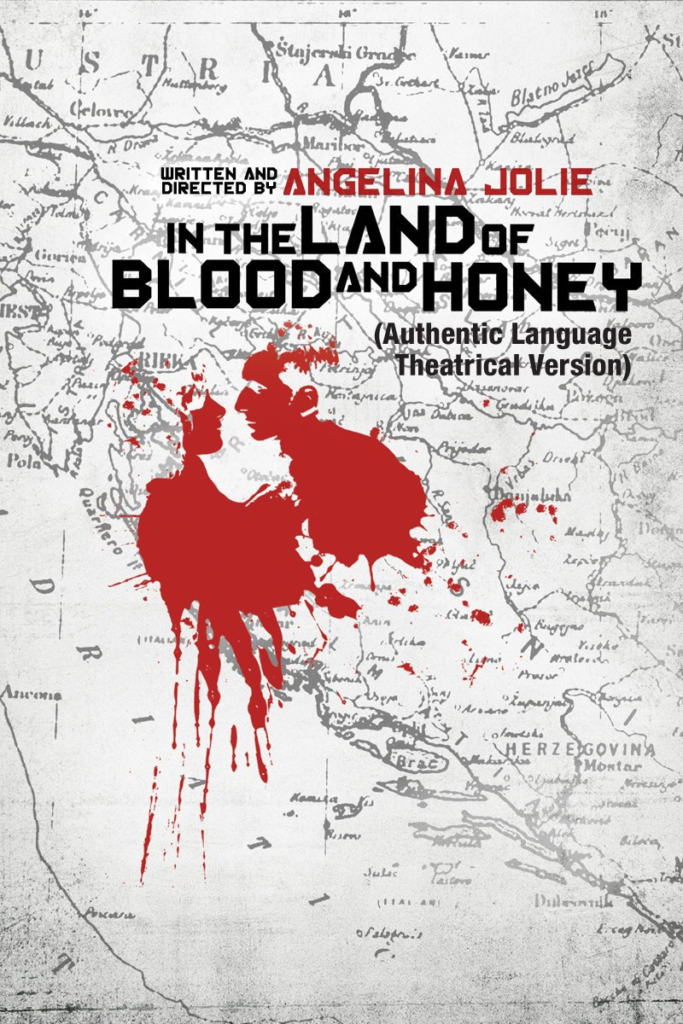 "In the Land of Blood and Honey" is a 2011 war drama film that was shot in Montenegro, among other locations. The film was directed by Angelina Jolie and is set during the Bosnian War in the 1990s. It tells the story of a Bosnian woman and a Serbian man who is romantically involved before the war but find themselves on opposite sides of the conflict.

Certain scenes of the film were shot in the beautiful Montenegrin cities of Kotor and Cetinje, which served as stand-ins for the Bosnian cities of Mostar and Sarajevo, respectively.
Cetinje is the old royal capital of Montenegro and has a historic, picturesque charm that can be a perfect backdrop for period pieces or scenes requiring an old-world feel. The town has many grand buildings, museums, and monuments that can serve as great locations for filming.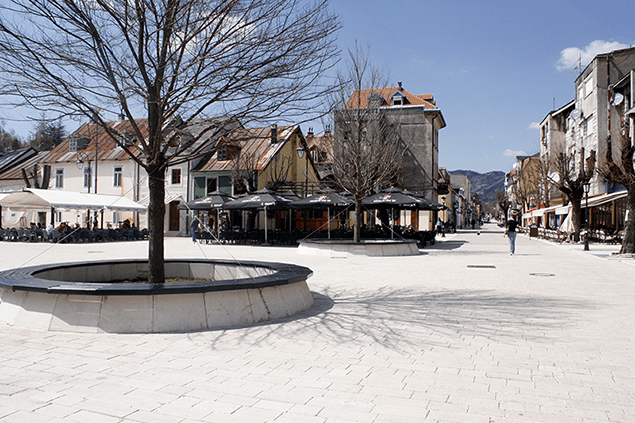 Kotor is a coastal town on the Bay of Kotor, known for its stunning natural beauty and historic fortifications. The old town of Kotor is a UNESCO World Heritage site and is well-preserved, making it an ideal location for period pieces or scenes requiring a medieval European feel. If you want to see more amazing sights of Kotor, check out our article on the Blue Cave, a natural cave that gets its name from the blue light that is created by the sun reflecting off the water and illuminating the cave's walls.

One might question the rationale behind selecting Montenegro for a movie shoot. However, Angelina Jolie, the movie's director, picked Montenegro as a filming location after visiting the country in 2007 and being impressed by its natural splendor and cultural significance. This decision highlights the exceptional beauty of Montenegro. Additionally, the film crew utilized drones to capture aerial footage of Kotor and Cetinje, which allowed them to exhibit the stunning Montenegrin landscape.
The November Man
Going further down the line of famous movies shot in Montenegro, The November Man is a 2014 action-thriller film starring Pierce Brosnan, and some scenes of the movie were filmed in Montenegro.
In the film, Montenegro serves as a backdrop for several key scenes, particularly in the coastal towns of Kotor, Perast, and Risan. The beautiful scenery of the Bay of Kotor is prominently featured in the movie, with shots of the old town and the historic fortifications.

Some of the most memorable scenes in the film were shot in and around the Our Lady of the Rocks church in Perast, which is a small island located in the middle of the bay.
The film crew had to obtain special permits to film in the church, which is a popular tourist attraction and a site of cultural significance for Montenegro.

Pierce Brosnan reportedly enjoyed his time in Montenegro and even took time to explore the local area during breaks in filming. He was particularly impressed by the beauty of the Bay of Kotor and the historic fortifications in the area, which once again showcases the unimaginable beauties one may stumble upon when visiting Montenegro.
Other movies shot in Montenegro
There have been a few US movies that were filmed in Montenegro. Here, we list a few:

"The Deceivers" (2014) was also partly filmed in Montenegro, with scenes shot in Kotor, Perast, and Risan.

"The Hateful Eight" (2015) – This Quentin Tarantino western was partly filmed in Montenegro, with scenes shot in the Durmitor National Park.

"The Balkan Line" (2019) – This Russian action-war film was partly filmed in Montenegro, with scenes shot in the coastal town of Budva.

"The Misfits" (2021) – This action-thriller film starring Pierce Brosnan was partly filmed in Montenegro, with scenes shot in Budva, a beautiful town right at the edge of the sea, which is also a very famous touristic place over summer.
Conclusion
Montenegro is a beautiful country with stunning natural scenery and a rich cultural heritage, making it an excellent location for filmmaking. We listed a handful of movies that became very famous and loved by many. There are many reasons film producers choose to do their production in Montenegro:

Scenic Locations: Montenegro is known for its breathtaking landscapes, from the stunning coastline of the Adriatic Sea to the rugged mountains and national parks. These locations provide filmmakers with a wide range of backdrops for their films, including beaches, forests, lakes, and mountains.

Tax Incentives: Montenegro offers tax incentives for filmmakers, which can significantly reduce the cost of production.

Low Cost of Production: Montenegro has a relatively low cost of living compared to other European countries, making it a cost-effective option for filmmakers. The cost of equipment rental, accommodation, and labor is also relatively low, making it an attractive option for indie filmmakers.

Cultural Heritage: Montenegro has a rich cultural heritage, with many historical landmarks and traditional customs. Filmmakers can draw inspiration from this cultural diversity and incorporate it into their films, providing a unique flavor to their stories.
The film industry in Montenegro is still emerging, indicating that many of the movies made in the country are authentic and not molded by mainstream Hollywood. Watching these films can present a new outlook on storytelling and movie-making. So if you are looking for a unique destination with beautiful wind-swept landscapes, look no further.