Preparing yourself for a shopping adventure from an authentic Montenegrin fashion brand? You are on the right page! Our new story features 3 most popular fashion designers whose creations were seen on the world runways. Additionally, we brought you 2 retail brands with authentic styles that will ensure you are dressed for the occasion like a true Montenegrin.
Keep reading and immerse yourself in a truly great shopping experience!
Montenegrins and Fashion
One of the very important things in the Montenegrin lifestyle is fashion. Dressing up and ensuring that the outfits are stylish and in line with the newest fashion trends is something all Montenegrins cherish. Whether they go for a stroll, a business meeting, or a romantic dinner, Montenegrins will ensure they are dressed for the occasion. This is very noticeable to many tourists visiting this beautiful Adriatic gem. Therefore, many consider Montenegro a fashion paradise as it also offers many shopping opportunities.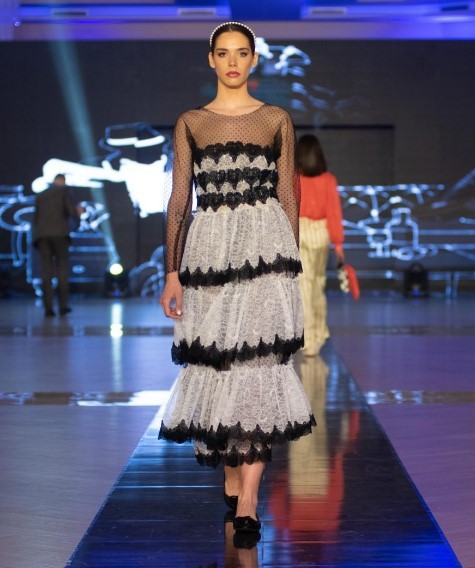 Although their sense of style and love for fashion is evident, most designers and retailers available in the Montenegrin market originate from other countries. Thus finding a home-grown fashion brand can be hard. This is mainly because of a small market, but don't let this discourage you. There is still a selection of several attractive and interesting fashion brands you need to check out.
Montenegrin Fashion Brands
Milena Djurdjic Design
Milena Djurdjic is a promising young Montenegrin fashion designer. Despite her age, she has established herself as one of Montenegro's most authentic fashion personalities. This is owing to her distinct sense of style and instantly identifiable creations. Thus her Milena Djurdjic Design brand has soon become one of the most recognizable fashion brands in Montenegro.
Her clothing collections cater to both men and women and are influenced by basic yet beautiful, romantic lines that accentuate bodies. Although the business has lately introduced male collections, it is most known for its feminine designs, especially dresses, as well as one-of-a-kind transforming items ideal for both formal and informal situations.
The brand's popularity grew immensely thanks to the popular individuals that wore designs on special occasions. The most notable mentions are two dresses created for Montenegro's First Lady and a costume for Montenegro's representative in the Eurovision song contest.
Currently, the fashion brand has one store in Podgorica, the capital city where you can discover everything from the collections: Everyday Milena, Weddings, and Designer items. If negotiated with the designer, the brand also does custom-made pieces.
Marina Banovic Atelier
Marina Banovic is one of Montenegro's most well-known fashion designers. She has a long career in fashion, having presented the brand's collections at some of the most prominent fashion weeks, including Paris and Milan. Her creative work has been published in several journals, including the world-famous Vogue.
For years, her Marina Banovic Atelier designs have been entirely focused on women's design pieces, most of which are inspired by the elegance and Montenegrin tradition. The brand offers a unique set of runway creations inspired by specific topics as well as seasonal collections that are typically available at the Atelier. This brand is known for its interesting palette of colors as well as an interesting play of pearls and sparkles, which make up some of the most memorable pieces over the years. All of the collections feature a variety of items such as dresses, blouses, or even jumpsuits. Thus everyone can find a piece for themselves.
Currently, her Atelier is solely in Podgorica, where you may purchase any of the offered goods or seek a consultation for the right fitting of a specific design to your taste.
Lazar Ilic Designs
Lazar Ilic is yet another young, ambitious fashion designer based in Montenegro. His interesting approach to creating garments quickly impacted the Montenegrin fashion scene.
As a creative director of his brand, Lazar creates both collection items and custom-made pieces on request. His brand is popular among the younger generation because of its diversified style, which includes both strong cuts and sentimental motifs. This is why many young girls choose his dresses for their prom night or wedding.
In addition to his conventional designs, he is a co-designer of the HUNT brand with his sister Kristina Ilic whose pieces are available in his Atelier. His creative and elegant designs gave the brand immense popularity over the years. As a result, many Montenegrin and regional music artists and television personalities become his clients.
Lazar Ilic Design and HUNT collections are available in Podgorica at their design Atelier where customers can choose from available pieces or order a custom-made design.
Paradiso
Paradiso is one of Montenegro's major fashion houses. The one-of-a-kind and very diverse offer makes them one of the most popular options among Montenegrins. Although they do not have their own designs, a highly unique and unusual collection of apparel, purses, and shoes distinguishes them as a fashion brand in their own right.
Their collections include items for both men and women, and it contains some of the most well-known Italian labels, like Valentino, Paco Rabanne, Antony Morato, Laura Biagiotti, and many more. Their collections are seasonal, and they often provide a fairly diverse range of patterns for both younger and older generations. With both elegant and informal styles, they are mostly praised for their shoe collection.
Their retail stores and outlets may be found across Montenegro, including Podgorica, Niksic, Budva, Bar, and Bijelo Polje.
Obuca Uno
Obuca Uno is the largest footwear shop in Montenegro. It has been present in the Montenegrin market for decades and is undoubtedly one of the most popular fashion brands in this industry. Although they do not have their own collection, carefully picked and unique styles from the most well-known shoe companies set them apart from the competitors.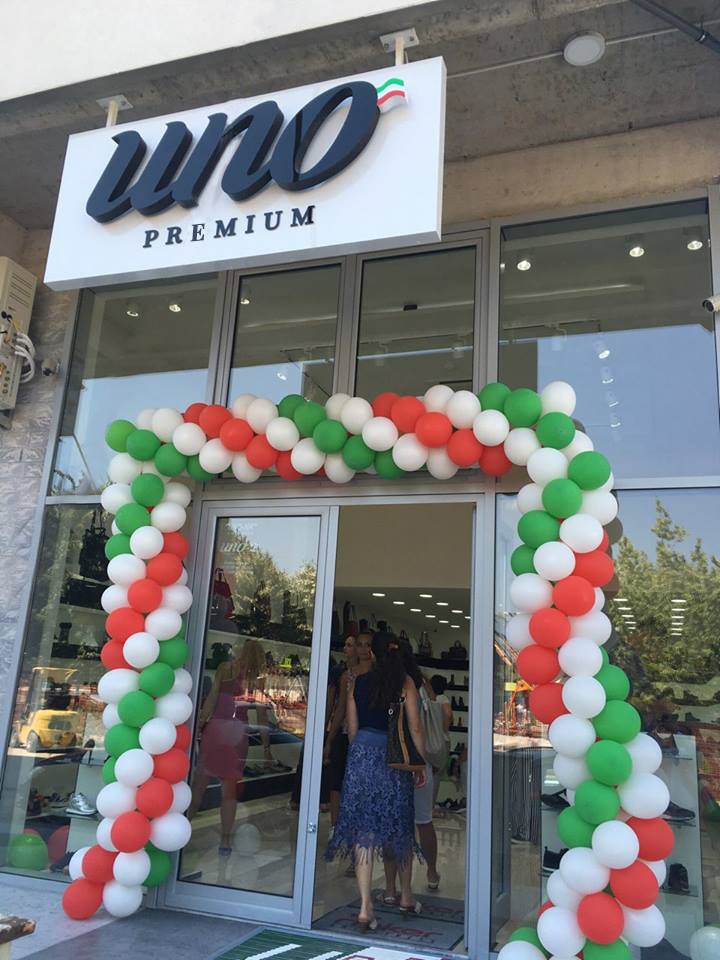 In addition to Uno shops, the business launched Uno Premium stores for higher-end brands like Guess, Replay, S'Oliver, and others. Customers respond to their quality and authentic style, which is why this business is so popular.
Obuca Uno offers a wide range of seasonal collections for men, women, and children. Their stores may be found in every Montenegrin city, making them easily accessible to all of their consumers.
Conclusion
As you can witness, despite its size, Montenegro's fashion scene is diverse and has a lot to offer. The fashion nation is home to talented designers like Milena Djurdjic, Marina Banovic, and Lazar Ilic, who combine innovation and tradition in their works. These incredible talents produce authentic designs that are worthy of your attention.
Furthermore, renowned retailers like Paradiso and Obuca Uno bring an international charm to the customers with their selection of brands that contribute to the overall stylish appearance of Montenegrins as well as tourists.
From homegrown designs to global fashion, Montenegro truly offers a unique style experience with its fashion brands. So make sure you find time and explore the designer paradise and pick a piece of memory for yourself.