Mogren Beach is a stunning destination in the Montenegrin city of Budva. The beach is split into two parts at the bottom of the hill, known as Mogren I and Mogren II. It is surrounded by turquoise waters and rocky cliffs, creating a picturesque view that has made it one of Montenegro's most popular beaches.
Many people consider this beach to be one of the most stunning and unspoiled beaches in Montenegro, if not the entire Balkans.
How to reach Mogren beach
Mogren Beach is easily reached on foot from Budva Old Town, and the walk is a delightful experience with scenic views of the Adriatic Sea. The path to the beach is quite steep, with a number of steps sculpted into the rocky cliffs. However, the breathtaking views of the sea and the old town make the journey worthwhile.
There are also numerous taxi drivers that can take you to the beach for a fraction of the price.
If you are planning on exploring Budva before heading to Mogren Beach, please take a look at our blog The Ultimate Guide to Budva.
Natural beauty in front of you
When visitors arrive at the beach, they are greeted by a peaceful atmosphere, the sound of the waves, and a refreshing breeze, providing the perfect ambiance for relaxation. The sea is warm and inviting, and the sand is soft and golden. A variety of rugged cliffs also encircle the beach, adding to the area's beauty and providing a dramatic background. The beach is well-maintained and clean, with sun loungers and parasols available for rent. The sand is soft and golden, and the water is turquoise and clear, making it ideal for swimming and water activities. The beach is also great for sunbathing, and visitors can enjoy soaking up the sun while reading a book or sipping a drink.
The pristine nature of Mogren Beach is one of its key attractions. In contrast to many other beaches in Montenegro, Mogren has maintained its allure and natural beauty. There are no high-rise structures or large throngs of people to detract from the beauty of the beach, which is surrounded by rich greenery. Hence, Mogren is the perfect location to get away from the busyness of contemporary life and unwind in a peaceful setting.
Mogren Beach is a great vacation spot for families because there are many fun things for kids to do there, such as making sandcastles or playing in the shallow water. Together with other amenities, the beach has sun loungers, showers, and dressing rooms.
Mogren beach can become quite crowded during the summer season, particularly in July and August, and finding a spot at the beach may be difficult at times. This is one of the downsides of visiting the beach. But don't let this stop you from visiting Budva, as there are numerous beaches such as Jaz, Azzuro, Red beach, Royal beach, and many more that could be your getaway spot if you're looking for something more peaceful.
Activities and amenities at Mogren Beach
Mogren Beach offers a variety of services and activities in addition to its natural beauty. Along the coastline, there are numerous cafes and restaurants that serve a variety of delectable local fare and refreshments.
Furthermore, Mogren Beach is well-known for having a thriving nightlife that attracts tourists from all over the world. During the summer months, pubs, nightclubs, and beach parties create a vibrant and lively atmosphere that is sure to leave an impression.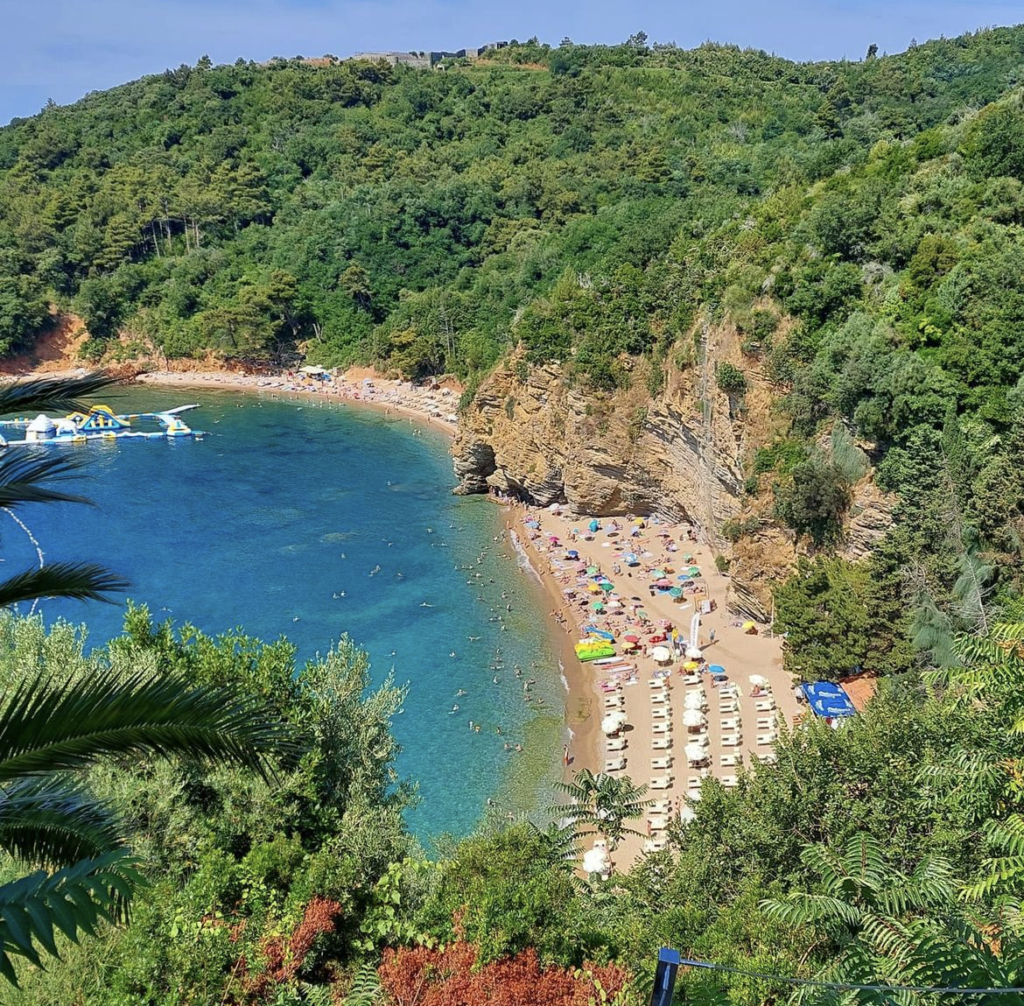 Mogren Beach comes alive in the summer with a plethora of beach clubs and bars that provide a wide range of entertainment alternatives. Guests may take in the stunning Adriatic Sea environment while listening to live music, dancing, and sipping on beverages. Waikiki Beach Club, Mogren Fort Beach Club, and Top Hill Beach Club are a few of Mogren's busiest beach clubs.
The town of Budva features a large number of taverns and nightclubs that are open late into the night in addition to the beach clubs. People especially enjoy Budva's Old Town neighborhood because its winding lanes are lined with pubs and eateries. Top Hill, Club Hacienda, and Casper Nightclub are a few of the area's well-known nightclubs.
Aside from its natural beauty and nightlife, Mogren Beach is also a popular destination for outdoor enthusiasts. The surrounding hills and mountains offer a range of hiking and cycling trails, while the nearby Adriatic Sea is a paradise for divers and snorkelers.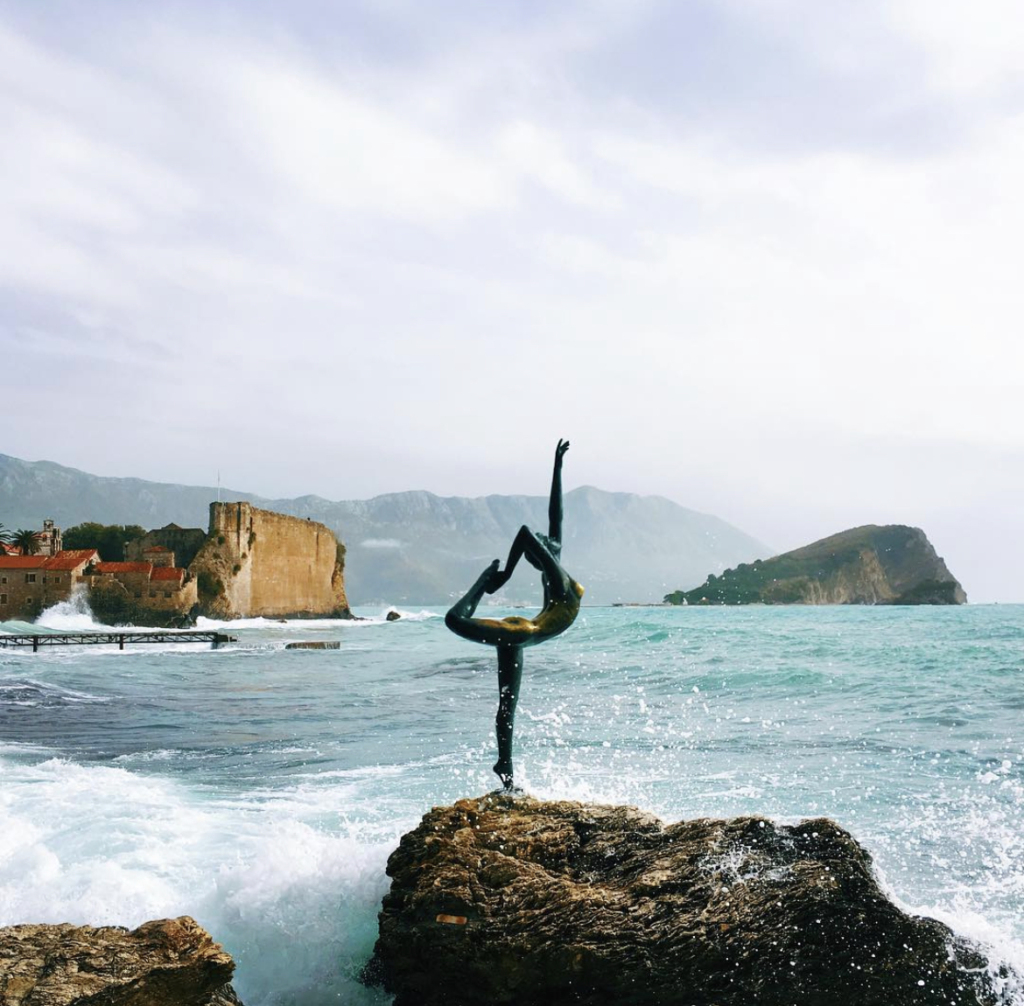 The simple act of relaxing on the sand and soaking up the sun is one of the most well-liked activities at Mogren Beach. Rentable sun loungers and umbrellas make it possible for guests to unwind comfortably while taking in the breathtaking sea views.
Hiking
The region surrounding Mogren Beach has a number of hiking routes that pass through gorgeous scenery and provide spectacular views of the shore. The Ladder of Cattaro, which departs from Kotor and ascends to the top of the mountains with views of the bay, is a well-known hiking route.
Water sports
: Mogren Beach is an excellent location for activities like windsurfing, kayaking, and paddleboarding. Rental businesses that hire out equipment line the beach.
Scuba diving: This is a great place for scuba diving because the seas are clear and rich with marine life. For both novice and expert divers, a number of diving facilities in Budva offer guided diving experiences.
Boat tours
A terrific way to discover the area is to take a boat tour along the shoreline. There are many different tours available, ranging from quick sightseeing outings to all-day excursions with swimming and snorkeling.
Paragliding
For adventurers, paragliding is a thrilling way to take in breathtaking coastal vistas. For both novice and expert paragliders, a number of businesses in Budva provide tandem flights.
Mogren Beach offers a variety of additional activities for those who would rather stay on dry land. Several volleyball nets are located on the beach, and a number of tennis courts are close by. Guests can either bring their own towels and enjoy the sand or rent sun loungers and umbrellas.
Enjoy your meal with a view
Along the coastline, there are a lot of eateries and cafes that serve delectable regional cuisine and energizing drinks. These locations are ideal for relaxing and admiring nature because many of them have breathtaking views of the sea and the rocks that surround it.
One of the unique features of Mogren Beach is that it is located between two rugged cliffs, which create a natural barrier from the winds and waves of the sea. This means that the water is usually calm and ideal for swimming, even on days when the sea is choppy elsewhere.
Finally, it's important to note that Mogren Beach is only one of Montenegro's breathtaking beaches. The nation is home to an abundance of breathtaking natural features, including imposing mountain ranges, beautiful lakes, and unspoiled woods. Mogren Beach visitors should definitely take the time to visit some of Montenegro's other natural attractions.