As you wander through the enchanting streets of Kotor, be sure to make a stop at the Gurdić Gate, a hidden gem located at the southern end of town. This historic gate is my absolute favourite of the three in Kotor. It has more character and offers the best views of the bay. A walk through this gate will transport you back in time and provide a glimpse of Kotor's fascinating history.
Also Read: Our favourite view of Kotor
Local Importance
The Gurdić Gate, along with the other gates in Kotor, served as a crucial part of the town's defense system during the Middle Ages. The walls surrounding Kotor, which the gates are a part of, were built during the Venetian period in the 16th century. The walls and gates played an essential role in protecting Kotor from invasions by sea and land. The Gurdić Gate takes its name from the Gurdić Spring, which was a critical source of water for the town.
Architectural Features
The Gurdić Gate features medieval stonework and is a remarkable example of the town's rich architectural heritage. Parts of the gate date back to the 13th century, adding to its historical significance. The gate is surrounded by old stone buildings and atmospheric passageways, providing a glimpse of Kotor's rich history and culture.
Location and Why it is a Must-Visit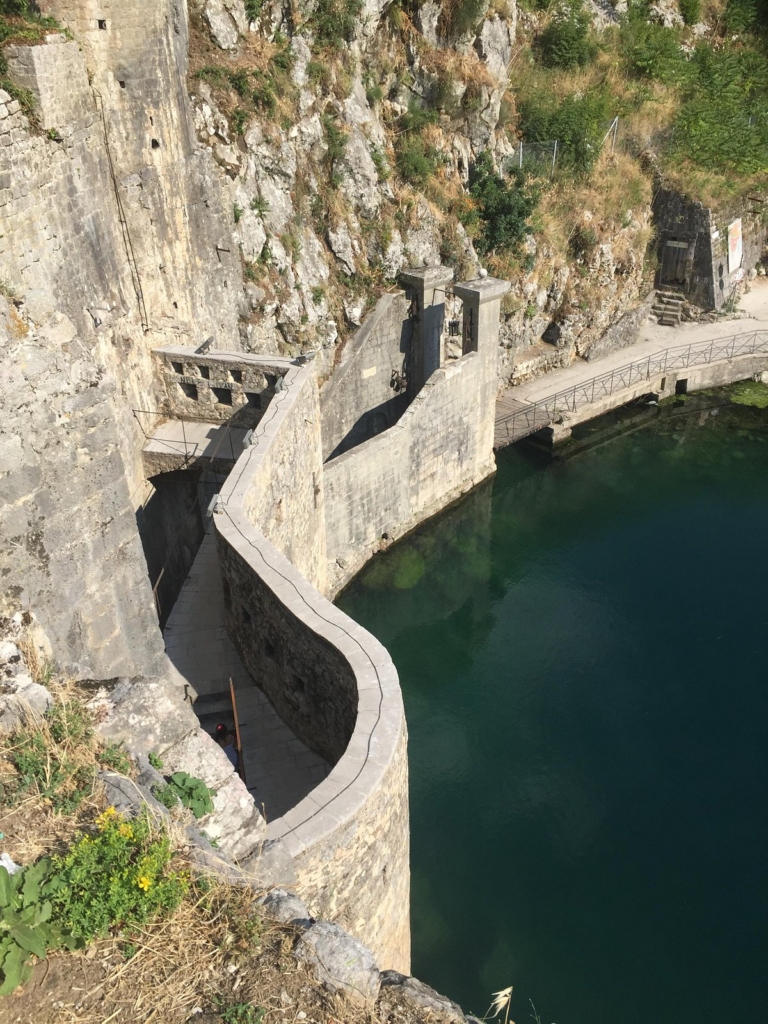 The Gurdić Gate is located at the southern end of town and is a bit off the beaten path. This makes it a perfect starting point for a leisurely stroll through the atmospheric passageways that lead to the gate. Fewer tourists make it to this end of town, so you can experience a quieter and more peaceful side of Kotor. The old town is quite small, and you can easily walk from the North to the South Gate in less than ten minutes. The main gate is located between the two. The stairs leading to the top are straightforward and easy to climb, even in flip-flops. Just take it slow, as some steps can be a bit slippery. At the top, the breathtaking views of Kotor Bay are definitely worth the climb.
In conclusion, the Gurdić Gate is a must-visit for anyone exploring Kotor. It is a unique opportunity to step back in time and experience the town's fascinating history and culture. Don't forget to bring your camera and capture the stunning views of Kotor Bay!